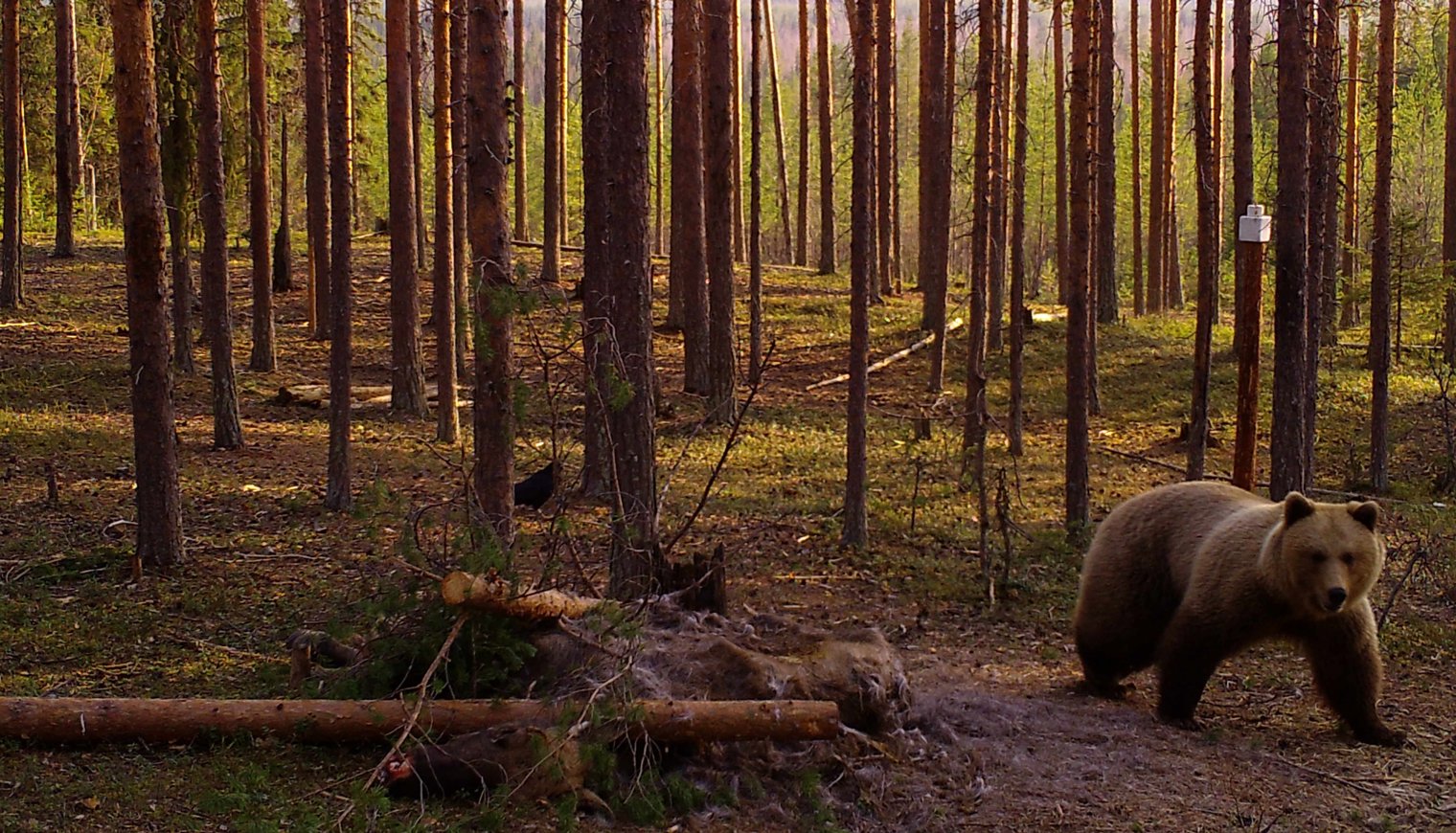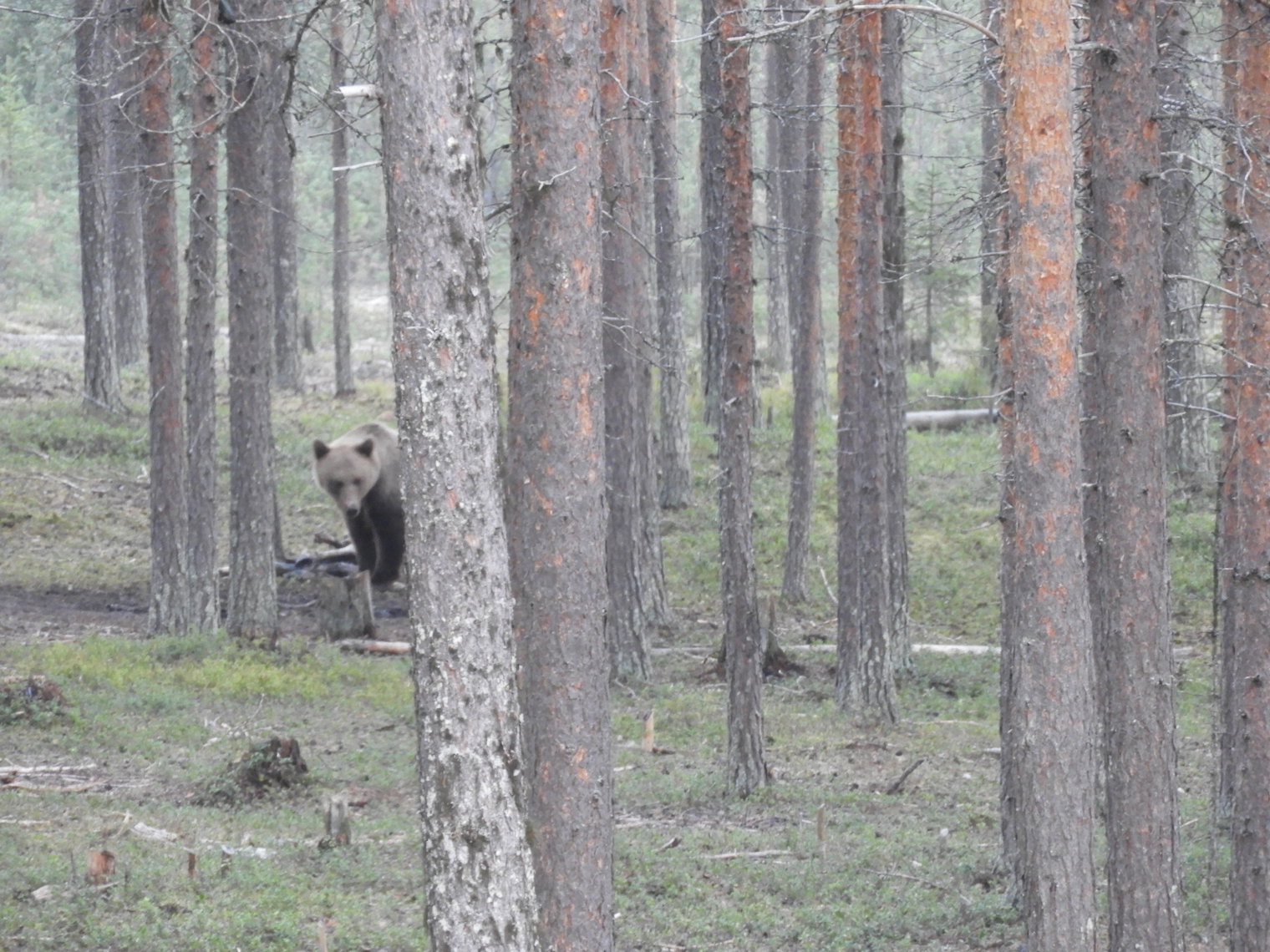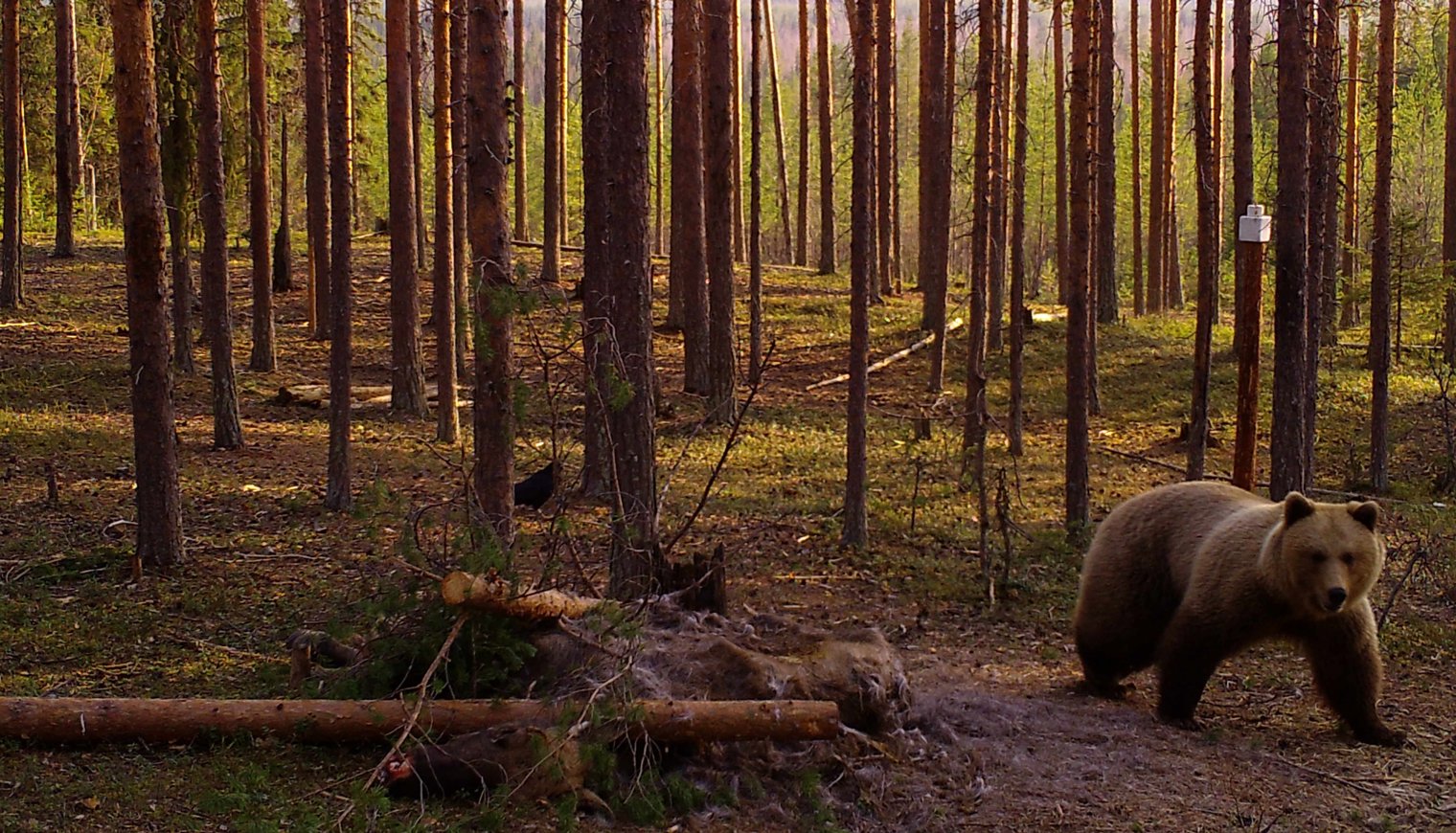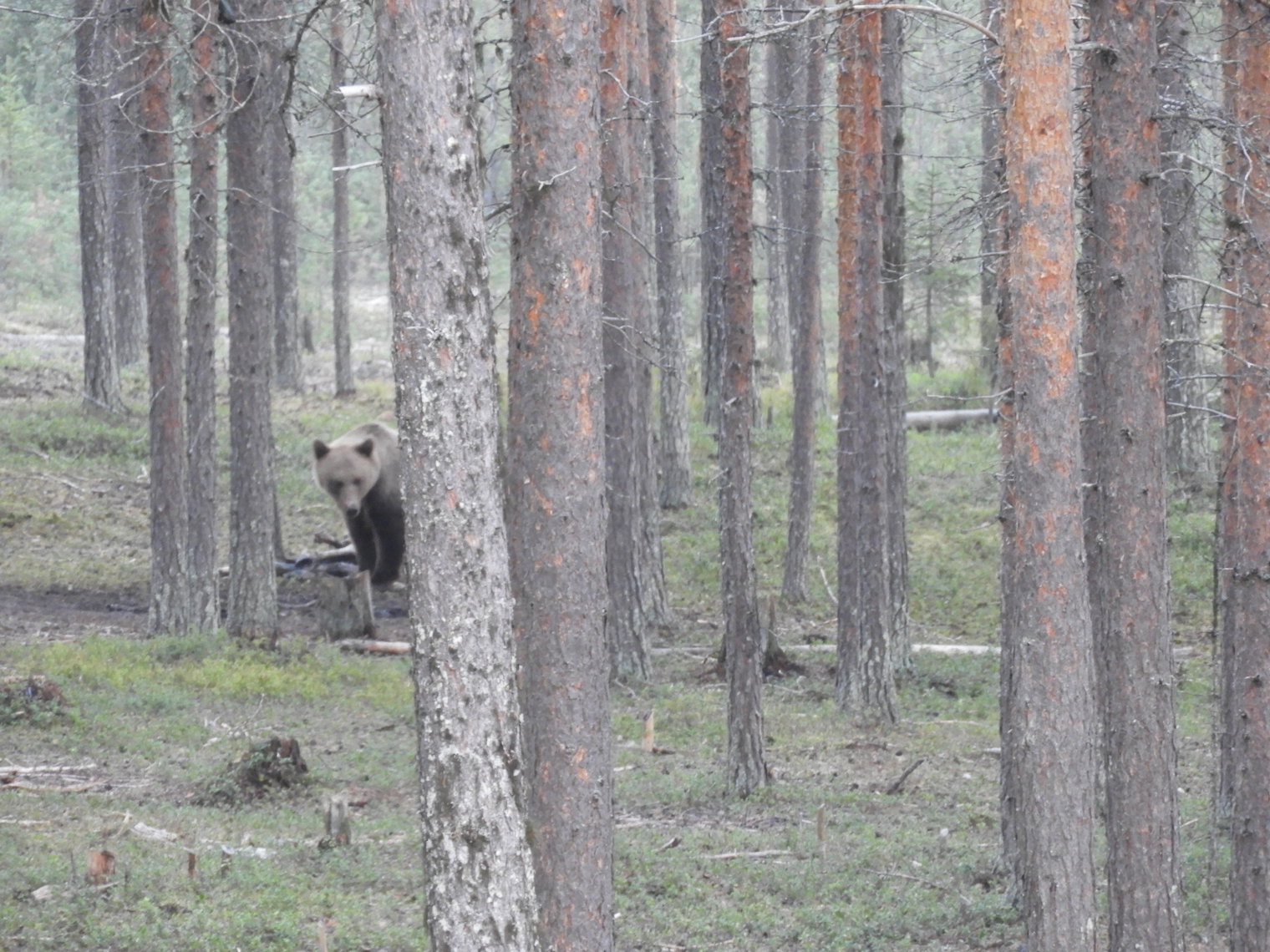 Bear spotting in midnight sun
According to old folk tales, the bear awakens and leaves its den around Tiburtius Day in mid-April. We serve the bears breakfast, in one of the most densely bear populated areas in the region. When the bear appears so does the midnight sun. During the summer we can spot brown bears 24 hours a day, in the beautiful surroundings of the Swedish Lapland forestland. In the area, we will also find foxes, martens, raccoon dogs, forest birds and breeding golden eagles.
You and your company will always be alone in the hide together with the guide. We never mix our guest groups. The hide is available to mobility disabled with special ATV transfer.
Bear spotting 1 night Programme
Arrival 3 PM (local time) at Arctic Bath restaurant where a meal is served and we inform you about the activity. We head out to the hide and go inside around 5 PM. During the night, snacks and beverages including tea and coffee will be served. Each guest has their own photo opening and window, separate photo tables and height-adjustable chairs with footrests. The hide has an indoor bathroom and 6 beds. We have breakfast together in the morning and we leave around 10 AM day 2.
Included
Meal
Spotting guide
Food during the spotting
Breakfast
Transfer
The bear spotting activity is not suited for small children
Min/Max
2-5 persons
Departures
May 15 – July 15 2020
Important! Please remember
The bear is picking up scent at a great distance so avoid perfume and aftershave.
These activities are carried out on nature's own terms, with no guarantee of what we will see or experience.