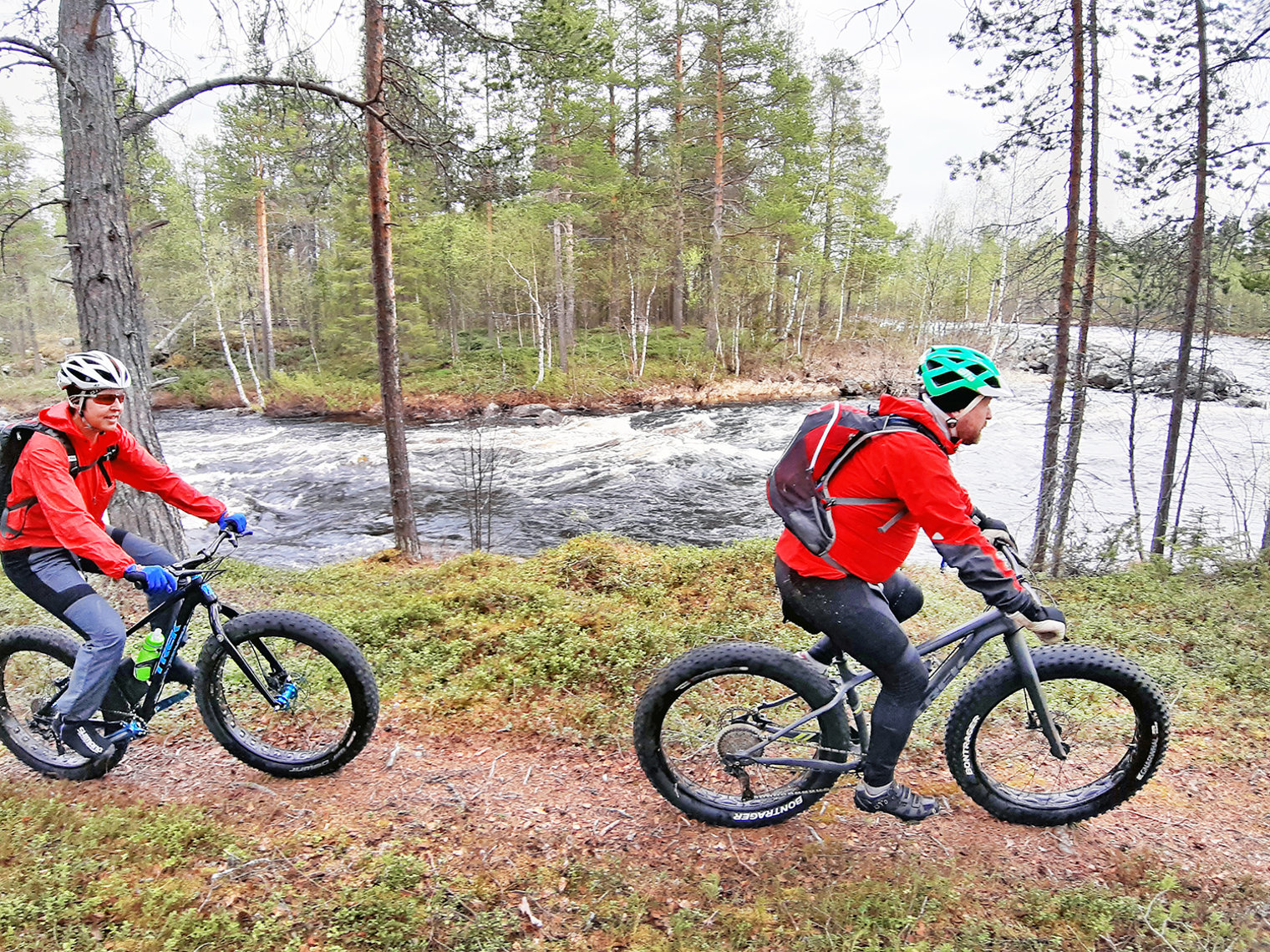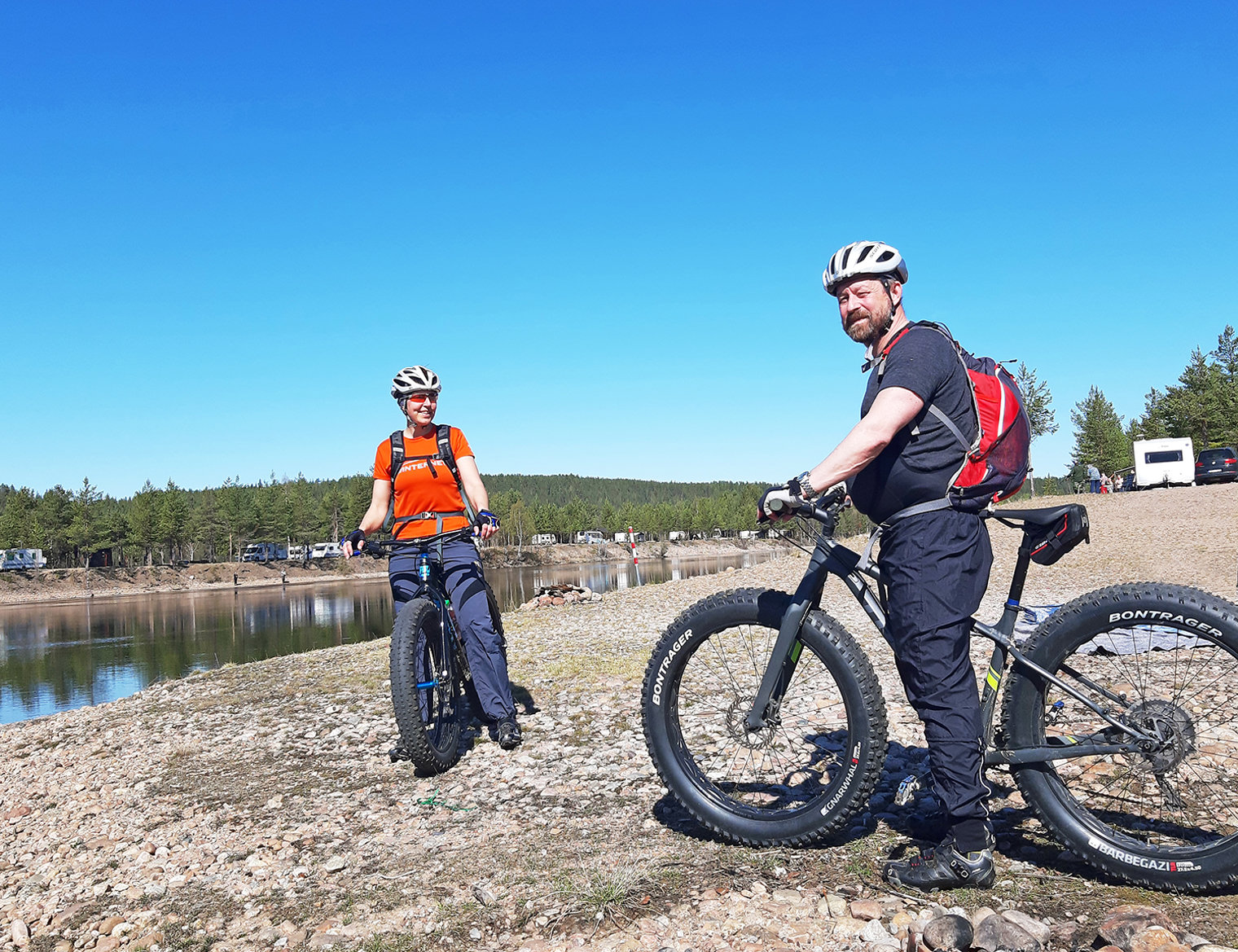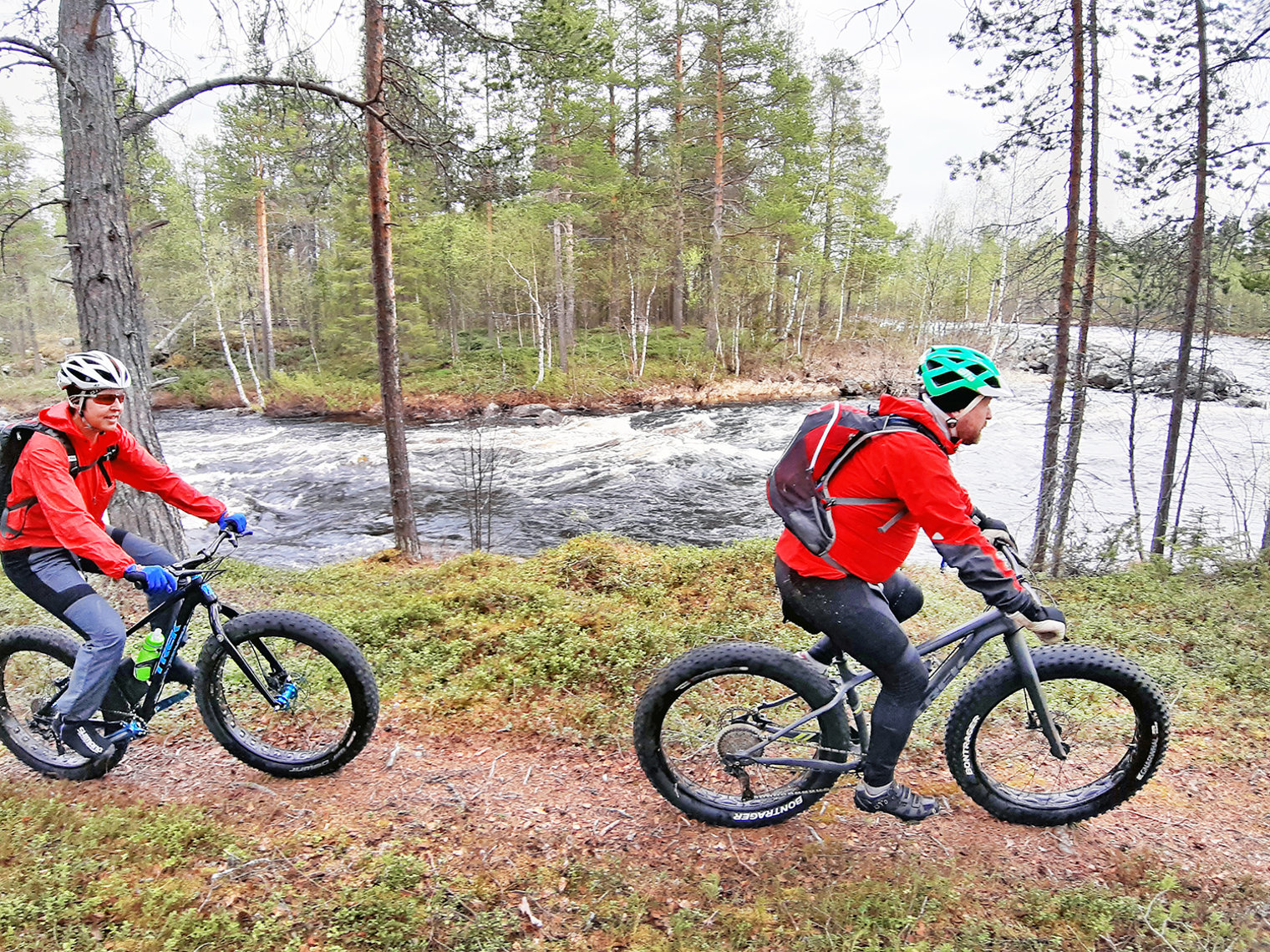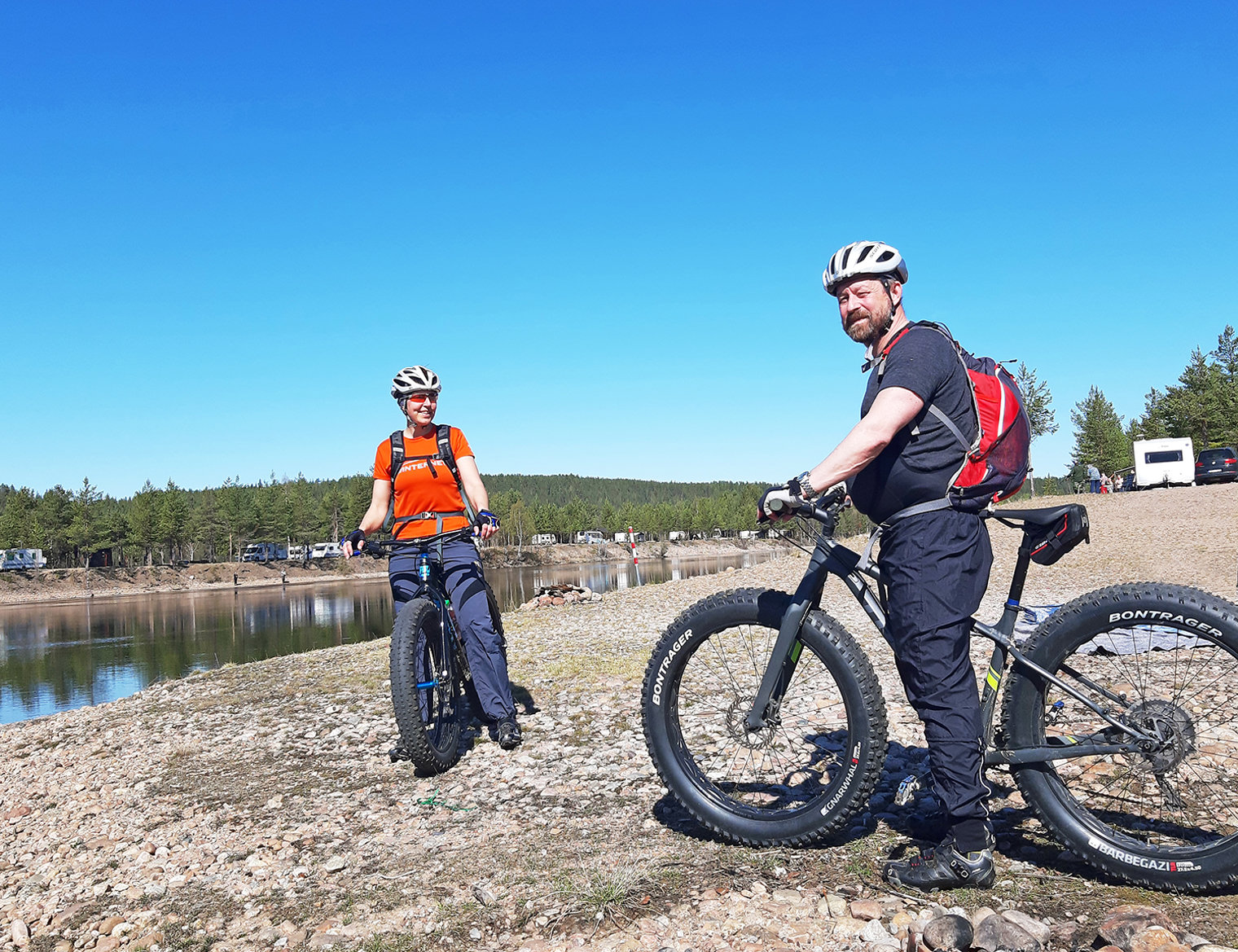 Short tour: We start the Fatbike trip by the Lule River after a short 5 minutes transfer. We ride on smooth, beautiful trails in the pine woods as well as on the sandy beach along the river right by the water.
We stay and take some pictures of the beautiful scenery as well as on the red summer houses along the river.
If we are lucky we will see reindeer and moose. About half way we take a break to fuel up with some beverage/tea and home baked pastry before taking on the last part of the tour.

Full day tour: Same start as for the short tour before we take a turn deeper into the woods. After a couple of hours it's time to make a fire and have outdoor lunch next to the cozy fire. When we are satisfied and rested, it's time to get back on the bikes for some more winding trails, photos and memories.
Included
Guide; experienced adventure cyclist and professional photographer
Fatbike with flat pedals
Helmet
Beverage/tea and home baked pastry on short 2,5h tour
Beverage/tea and outdoor lunch on full day 5h tour
Short transfer by car.
Price 2,5 hours: 1800 SEK p/p. Mountainbike for 8-12 years / 130-145 cm. 850 SEK.
Price: 5 hours: 3100 SEK p/p.
Private tour:  Pay for one extra (2 pay for 3)
Min/Max: 2/7
Physical fitness: Medium. You must be able to ride a bike.
Length for fatbike: Min 150 cm. Max 195 cm.
Max weight for fatbike: 100 kg
Location: Start and end at Arctic Bath, Harads.
Period: May to mid-October.
Clothing: According to temperature and weather. In case of rain, the guide has some rain clothes that you can borrow.
Depending on the weather conditions the route can be changed.
On booking: State your length for right size Fatbike