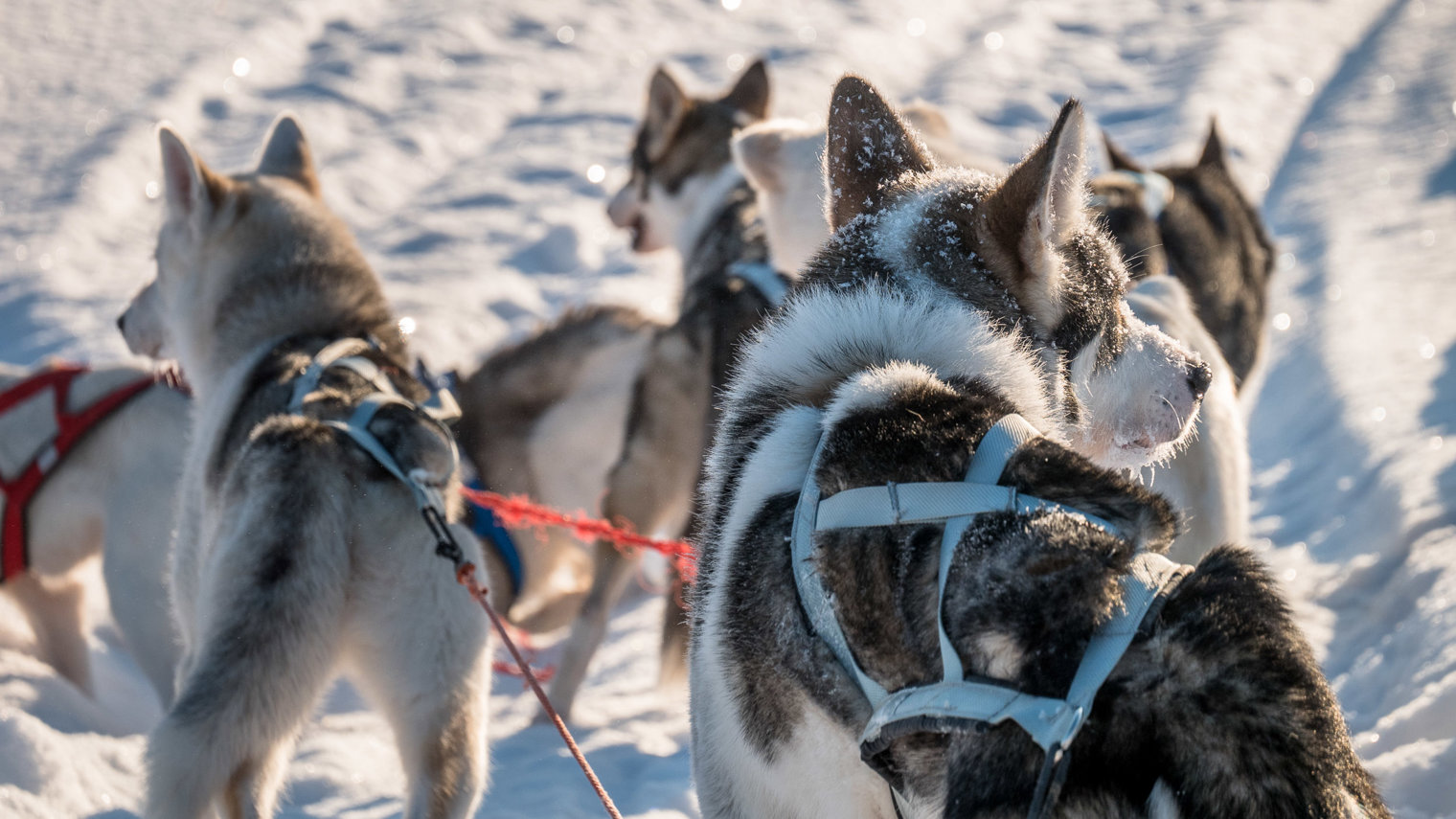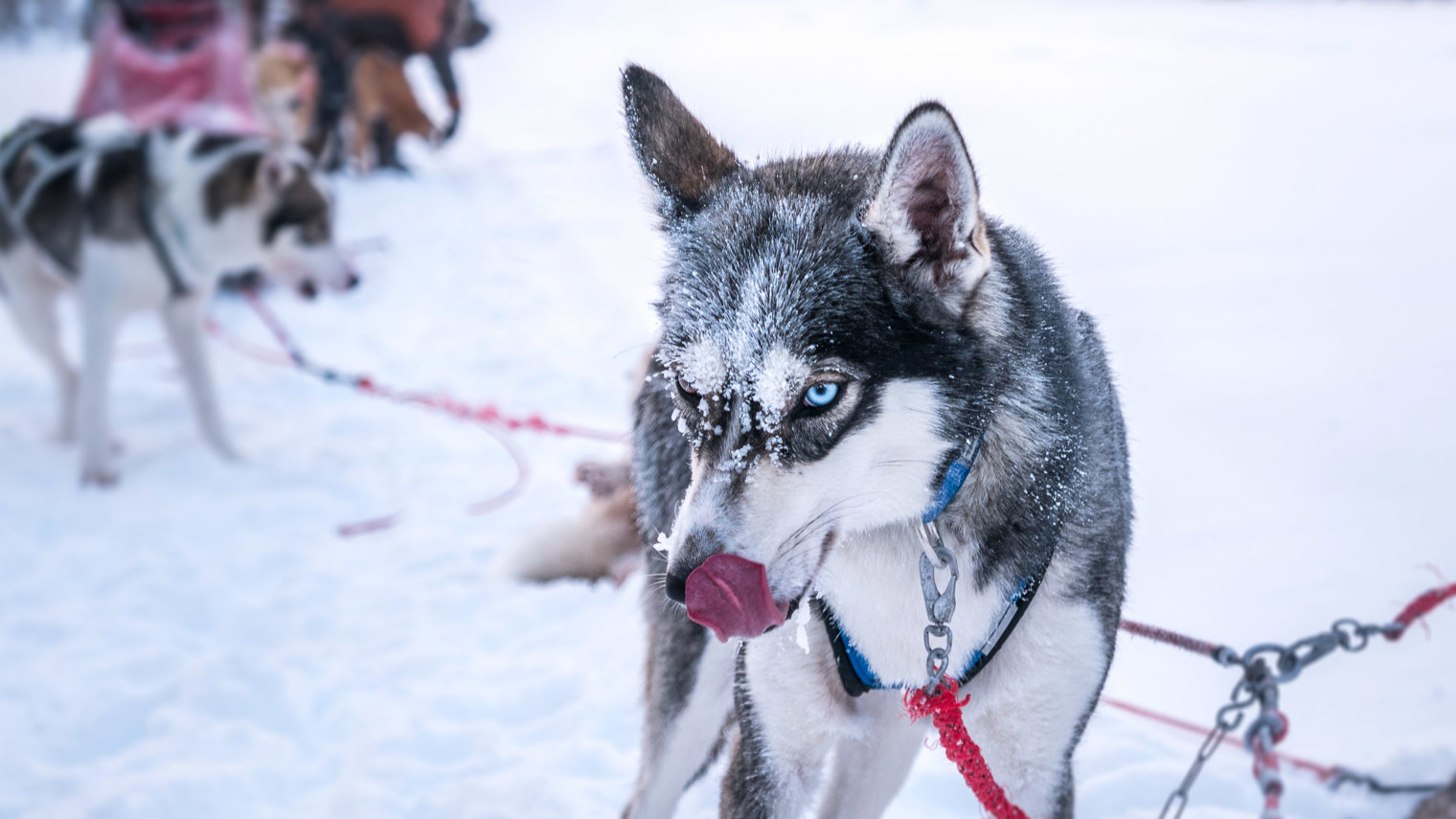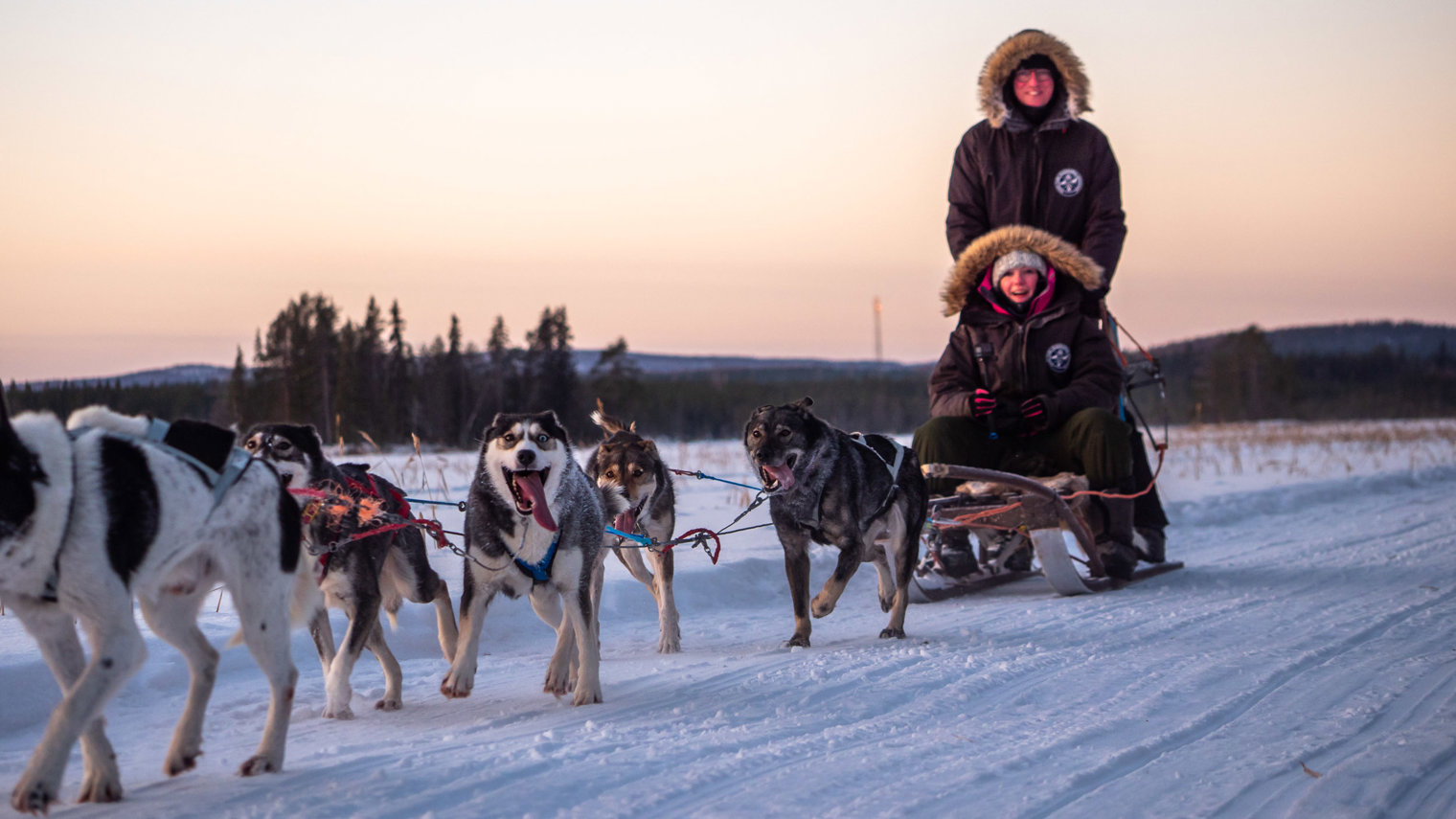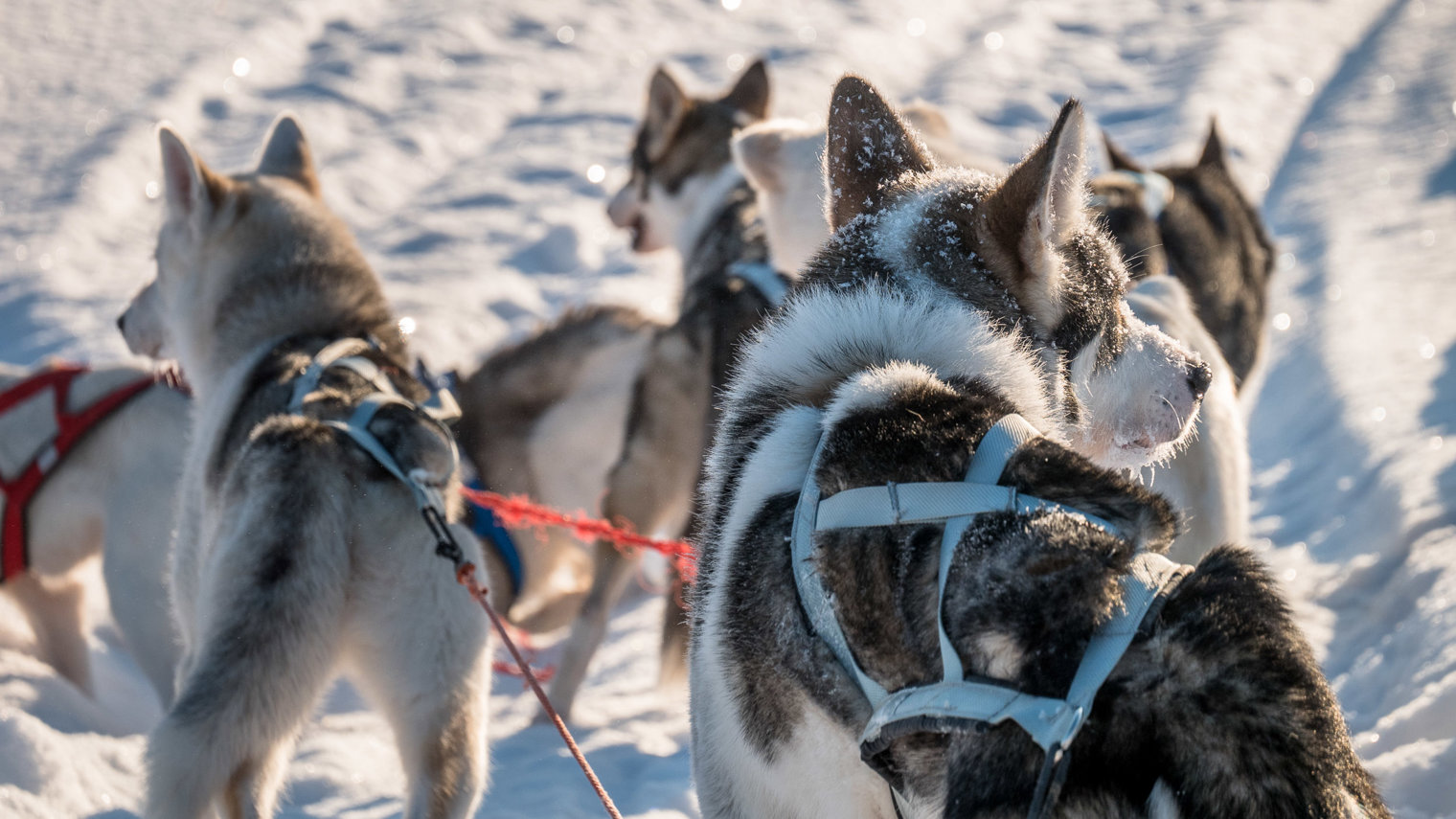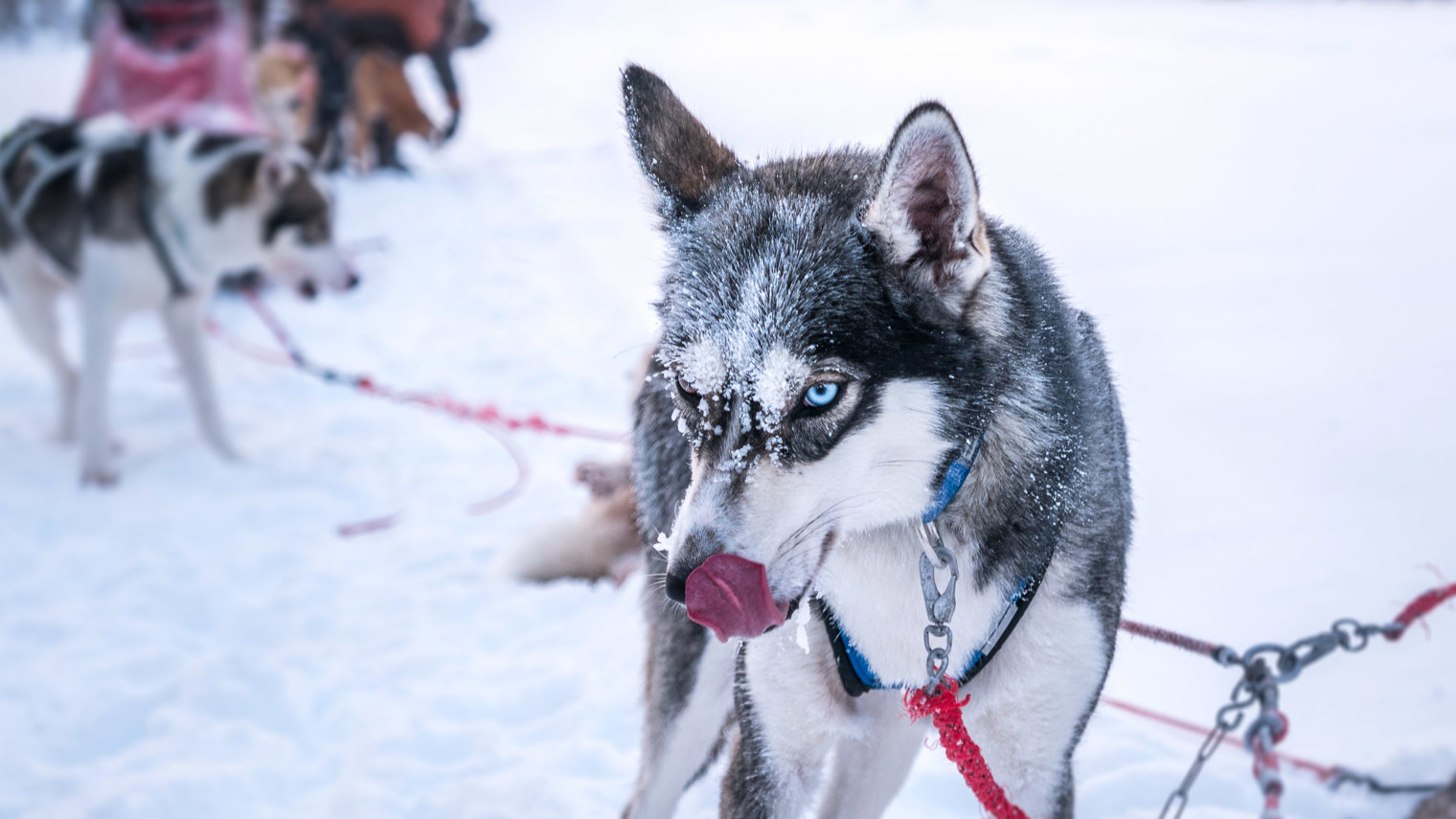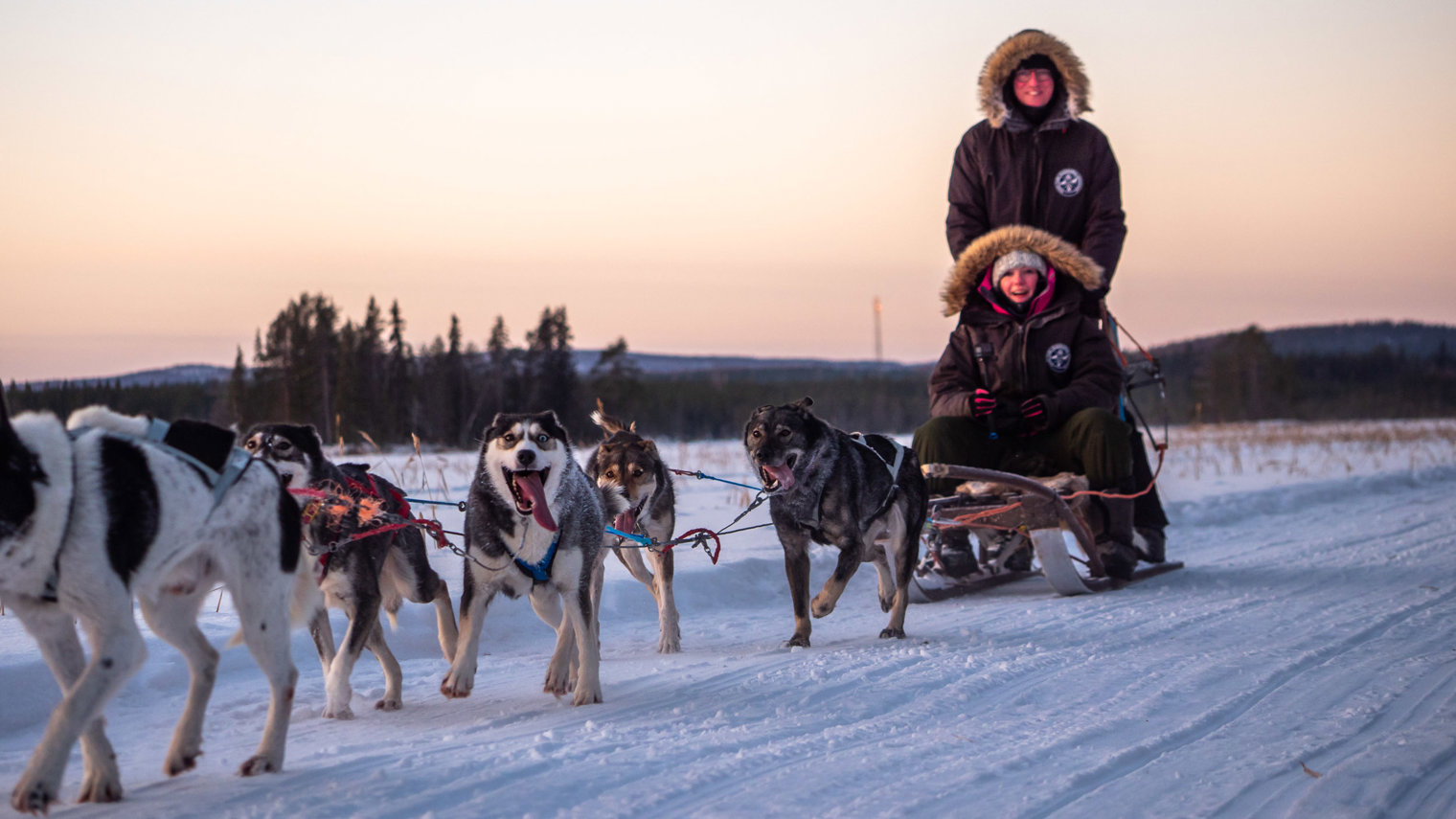 Experience the true nature and lifestyle of Husky Dog Sledding with Frosty Trails. 
If you want to experience dogsledding as well as learn more about life on a eco tourist husky farm, 1-day tour is the tour you want to book! You will join on a sled tour, but also meet the dogs in their own environment.
If you wish to mush your own team of sled dogs and sleep in a wilderness cabin, the 2-day tour is the perfect choice for you. 
10:00 - 3300 SEK p/p on guide's sled.           
              3855 SEK p/p if you mush your own team in a shared sled.
We will pick you up from Vuollerim and start the day with a nice hot drink around the fire. We will be out for a tour of around 15 km and you may choose if you will either sit on the guide's sled, or if you would like to mush your own team, sharing a sled with somebody else. Then we go back to the log hut to warm up and prepare a proper lunch over the fire. Your host will take the time to tell you all about life on a husky farm on the arctic circle.
Transfer: From 2595 SEK one way on 1 day tour.
Two Day of Dog Sledding Tour to a Wilderness Cabin
10:00 - 7490SEK p/p
On arrival, we will change into warm clothes and then have a hot drink around the fire to talk about the tour that lies ahead.
After an early lunch in a traditional log hut, we will harness the dogs and head out on our sleds for a 15-20 km tour to a wilderness cabin.
After a coffee break we will feed the dogs together. Later we will enjoy a nice dinner made of local products, inside the warm cabin.
The cabin location is excellent to see the northern lights, so we will keep an eye on the sky!
Activity in high demand, please contact for availability, booking@arcticbath.se.
Included
Professional Guide
Warm Clothes/Boots
Coffee/Tea
Lunch
Dinner on the 2 day Tour
Transfer - 55 min on the 2 day Tour
Min/Max: 2-4 persons
From: mid January to mid March.
For safety reasons minimum age is 12 yo.
All Activities needs to be prebooked at booking@arcticbath.se
Cancellations less than 14 days prior to arrival leads to 100% cancellation fee