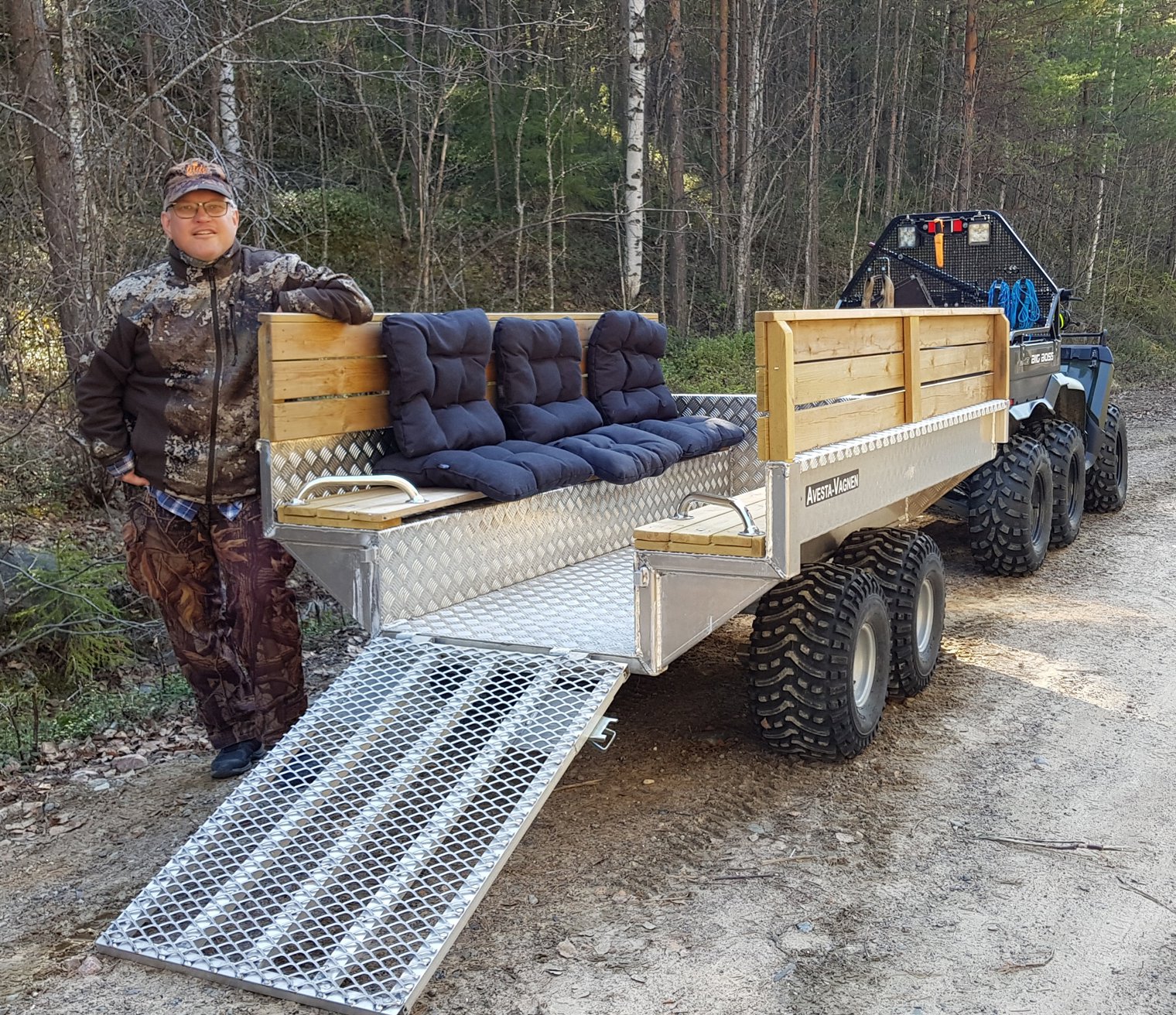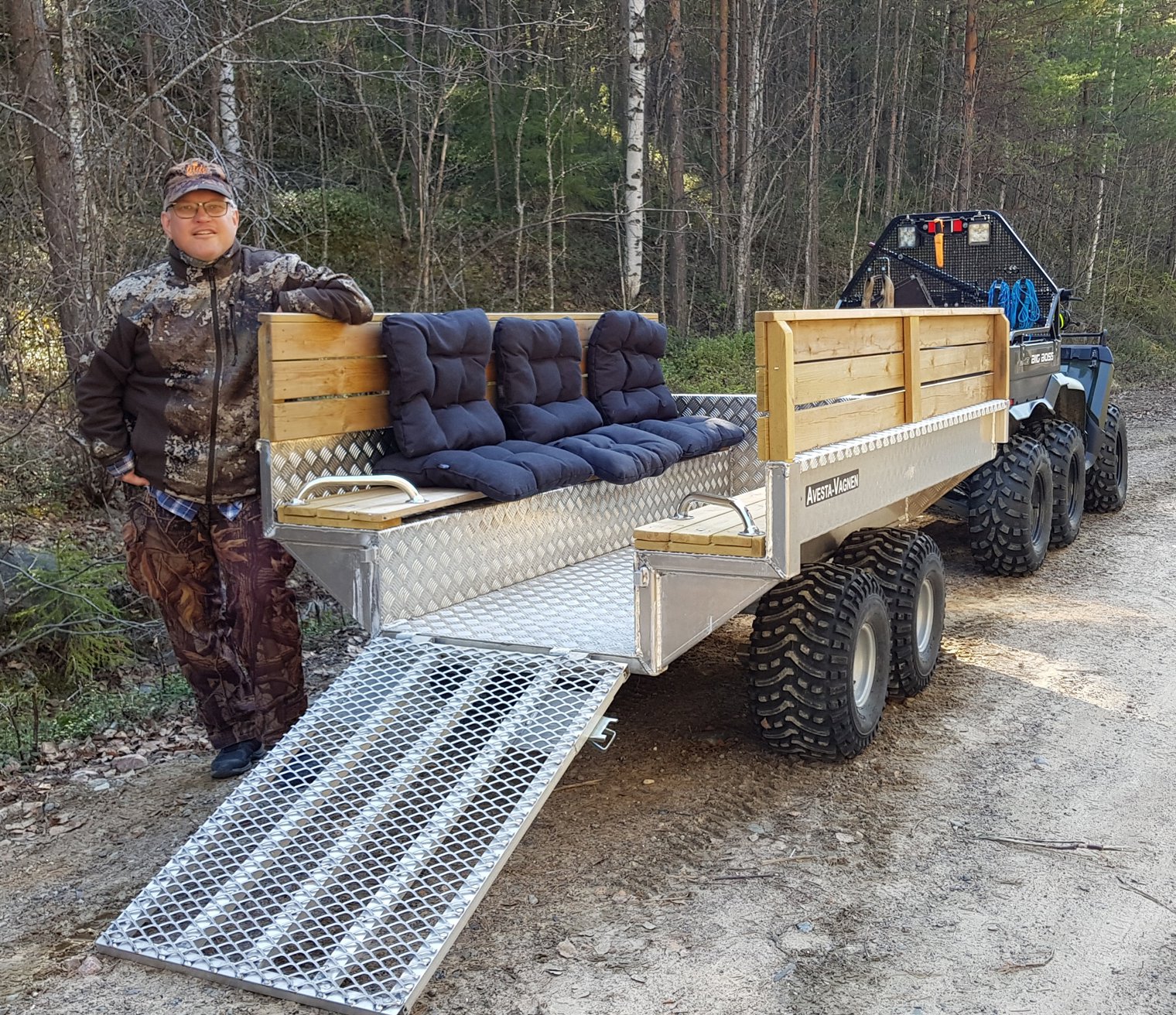 Follow Micke Sourra on a six-wheel ATV with a passenger sidecar, in search of the King of the Forest.
Included
An alluring adventure in the Harads surroundings. Lucky participants may spot other animals such as foxes, reindeer and forest birds. Includes local delicacy snacks.
Min/max
2-4 pers.
Price
1990 SEK/person including VAT. 
Duration
Approx. 2,5 hours.
Transfer
Transfer booked separately.
Suitable for all ages.
These activities are carried out on nature's own terms, with no guarantee of what we will see or experience.
Cancel 30 days prior to arrival, at the 30 day mark we require a full prepayment. If cancelled after 30 days prior to arrival, there is no refund.