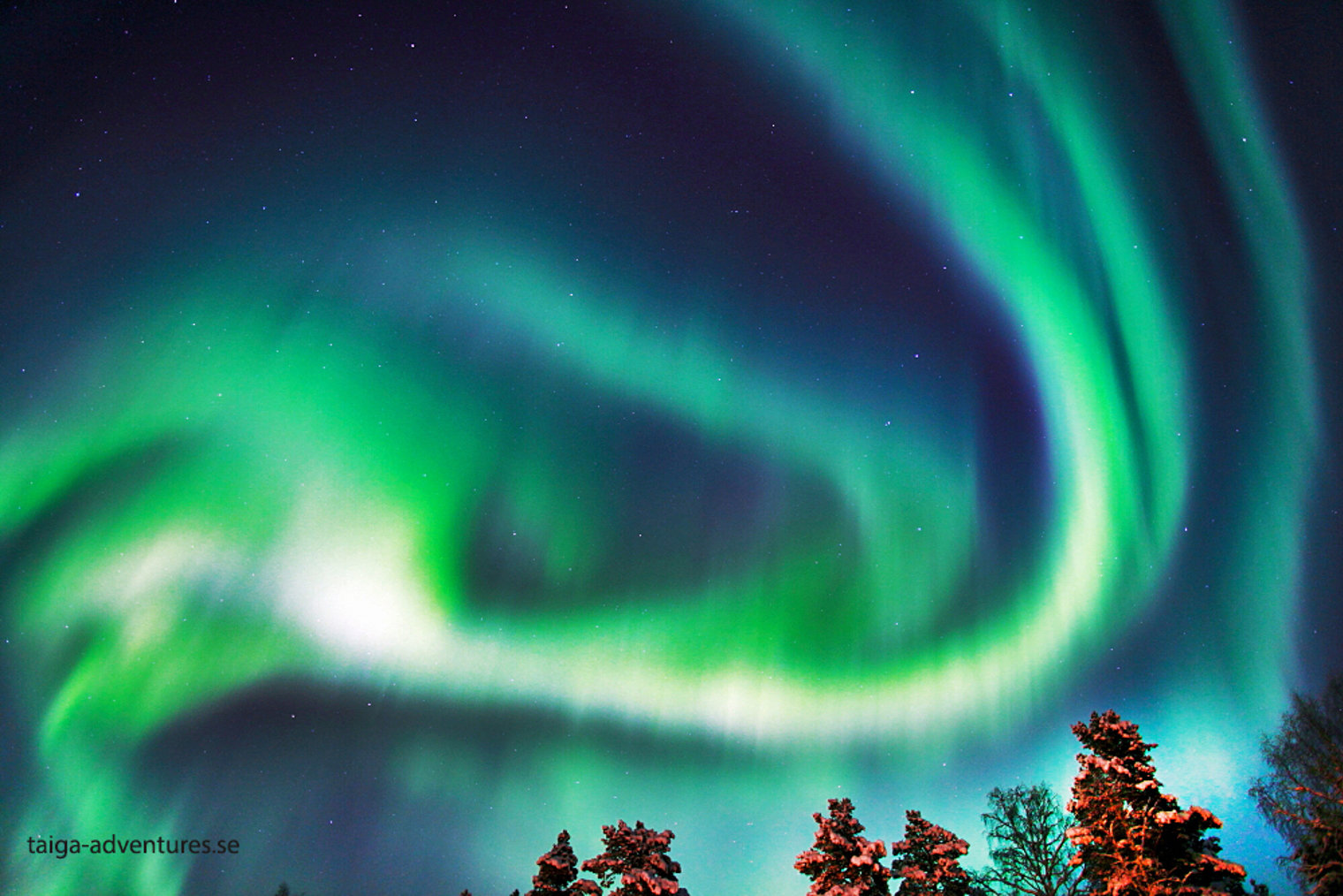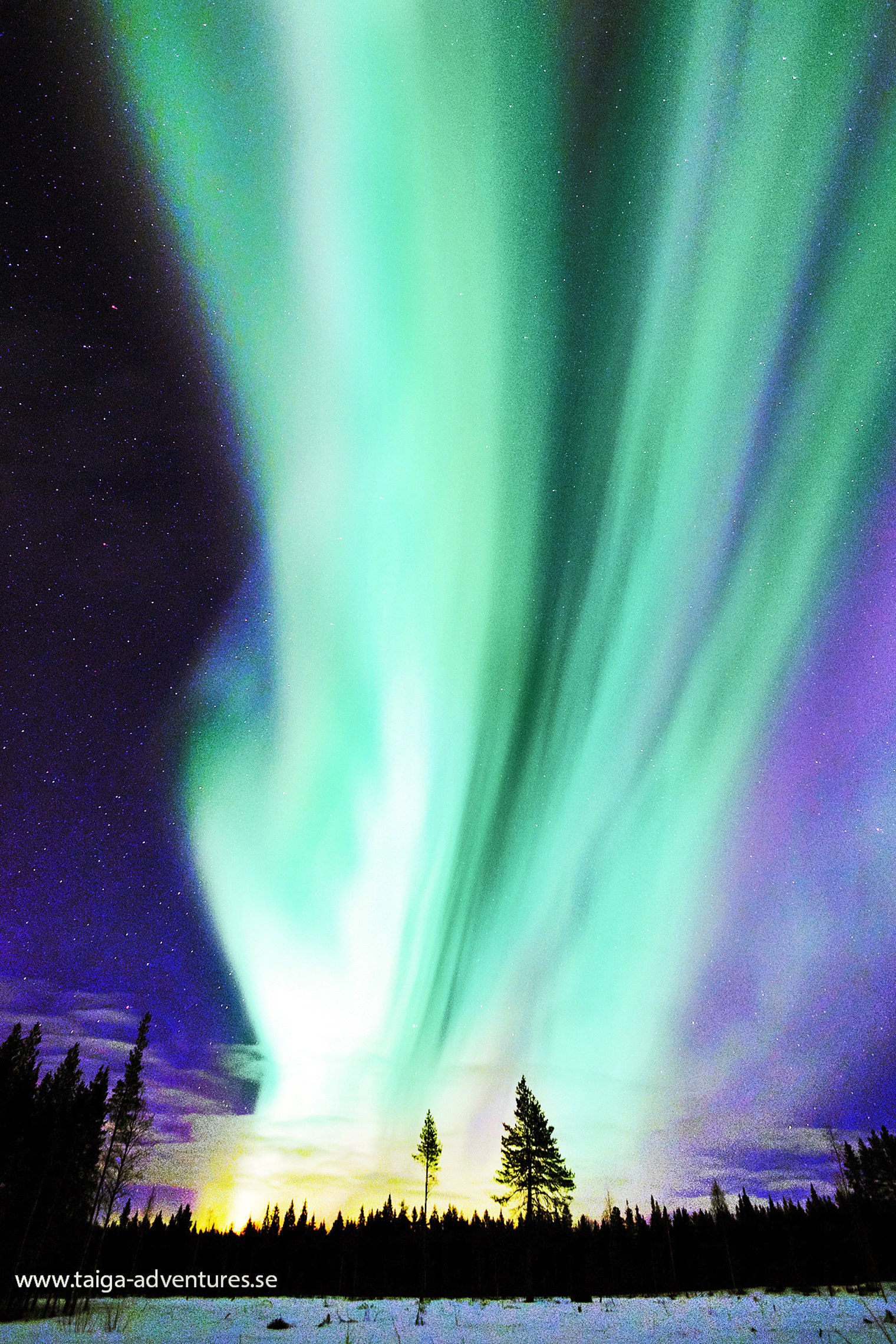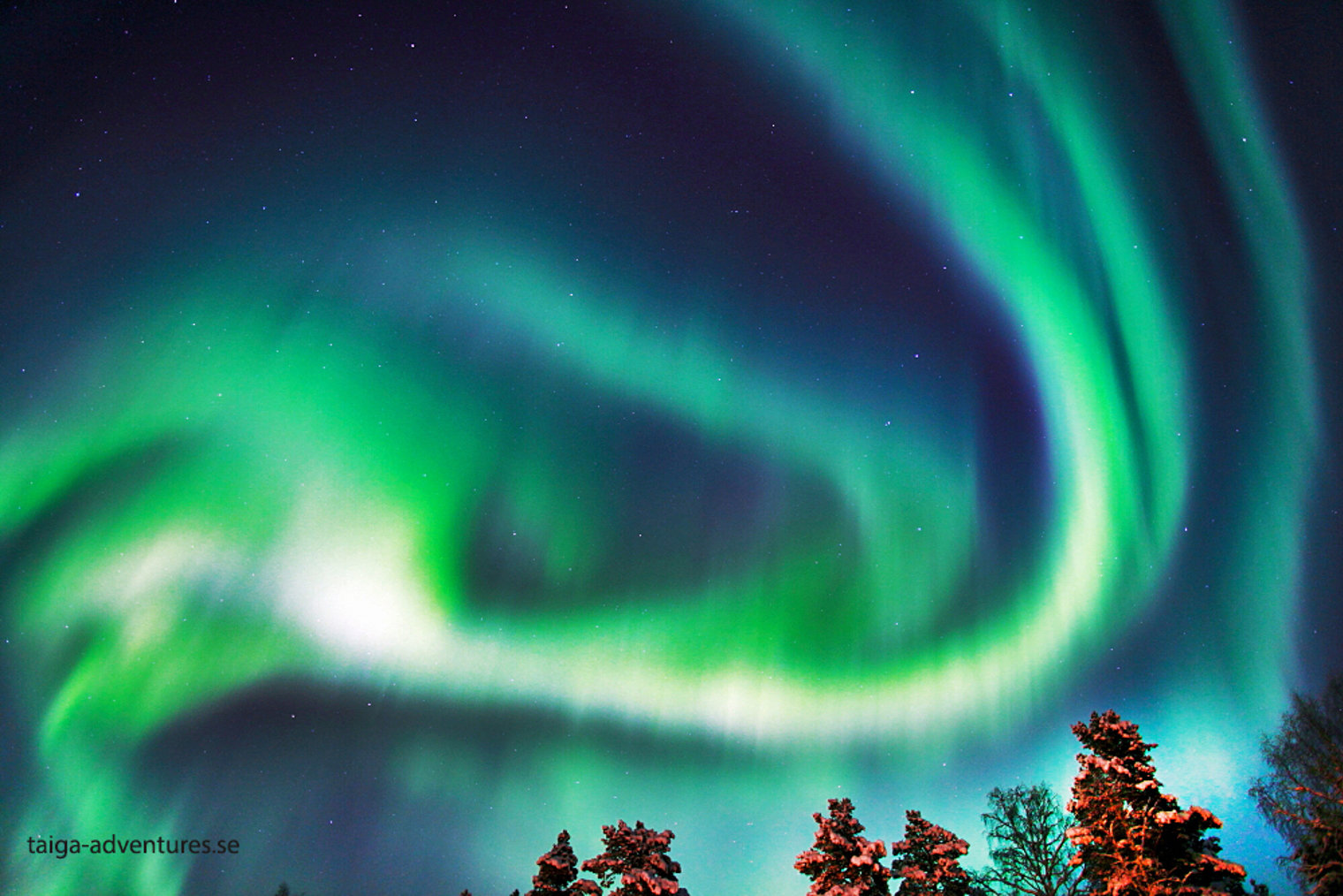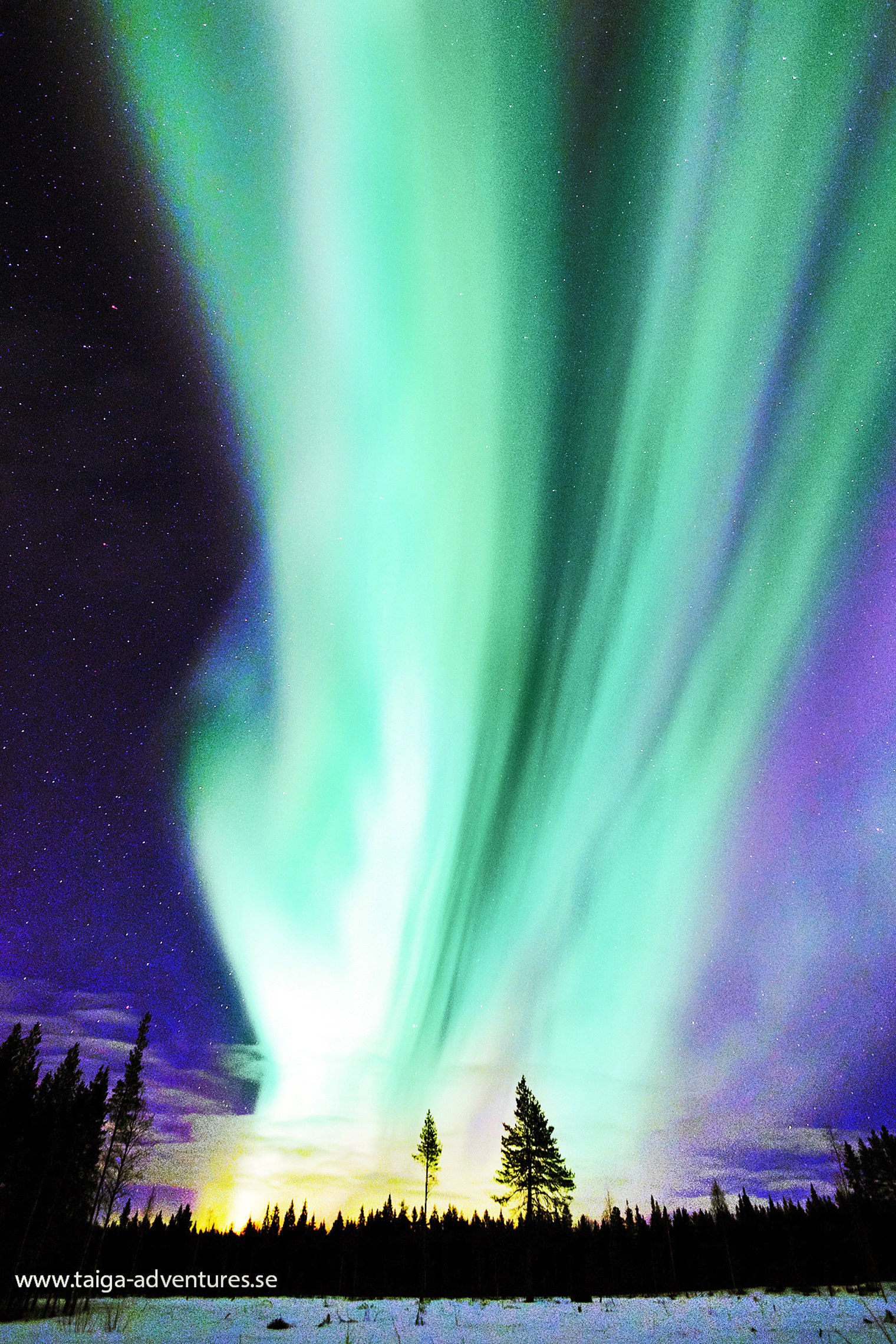 A fantastic activity seen through a camera makes the experience many times better. This applies in particular to northern lights and images photographed under a star-lined sky.
Your guide is the professional nature- and adventure photographer Håkan Hjort, who mainly has the taiga forest and the Arctic areas as his field of work. If you are interested he gives you tips on basic photography such as composition, exposure, lens selection and angles for taking pictures of northern lights and other phenomenon. Yes, maybe he can even photograph you with the northern lights in the background.
We go to places where we have nice views to the north. The snow-covered forests, creeks and even the small forest roads make a great forefront to the night phenomenon, which takes place in the sky. With the help of the car, we can quickly move between different photo locations.
Cameras with super wide-angle zoom are what we usually use to capture the night's spectacle, of course with the camera on a tripod. You keep the memory card with the photos from the photo tour.
Included
Guide; Professional nature and adventure photographer.
The professional guide takes pictures for you as well as of you.
PRO camera with super wide-angle zoom and tripod.
SD memory card 8 GB, 1 card/couple or group for you to keep, with the pictures.
Headlamp when necessary.
Hot juice and cookies.
Transport in a car.
Anyone who wants can bring their own camera and tripod.
PRICE: 2065 SEK  Per person
Duration: 2.5 hours. 8:00 to 10:30 p.m.
Suitable from 12 years and up.
Min / Max: 2/4
Fitness and Difficulty: Easy
Location: Start and end at Arctic Bath, Harads.
Period: October-March.
Clothing: Take on warm clothing and shoes for the weather that prevails during the season.

You can borrow winter clothes if you need: Jacket, zippered trousers, warm shoes, gloves, hat and facemask. Available in normal sizes, s-xl. And 37-46 in shoes.
We cannot guarantee that you will see or photograph the Northern light nor other heavenly phenomena, neither can we influence the weather.
The tour may be canceled by the guide no later than 1 hour before the departure if the weather is so bad that
the photographing is difficult to perform. On these occasions, the customer will not be charged.
The guide decides how we move in the terrain throughout the tour for safety reasons.
Tour operated by Taiga Adventures.