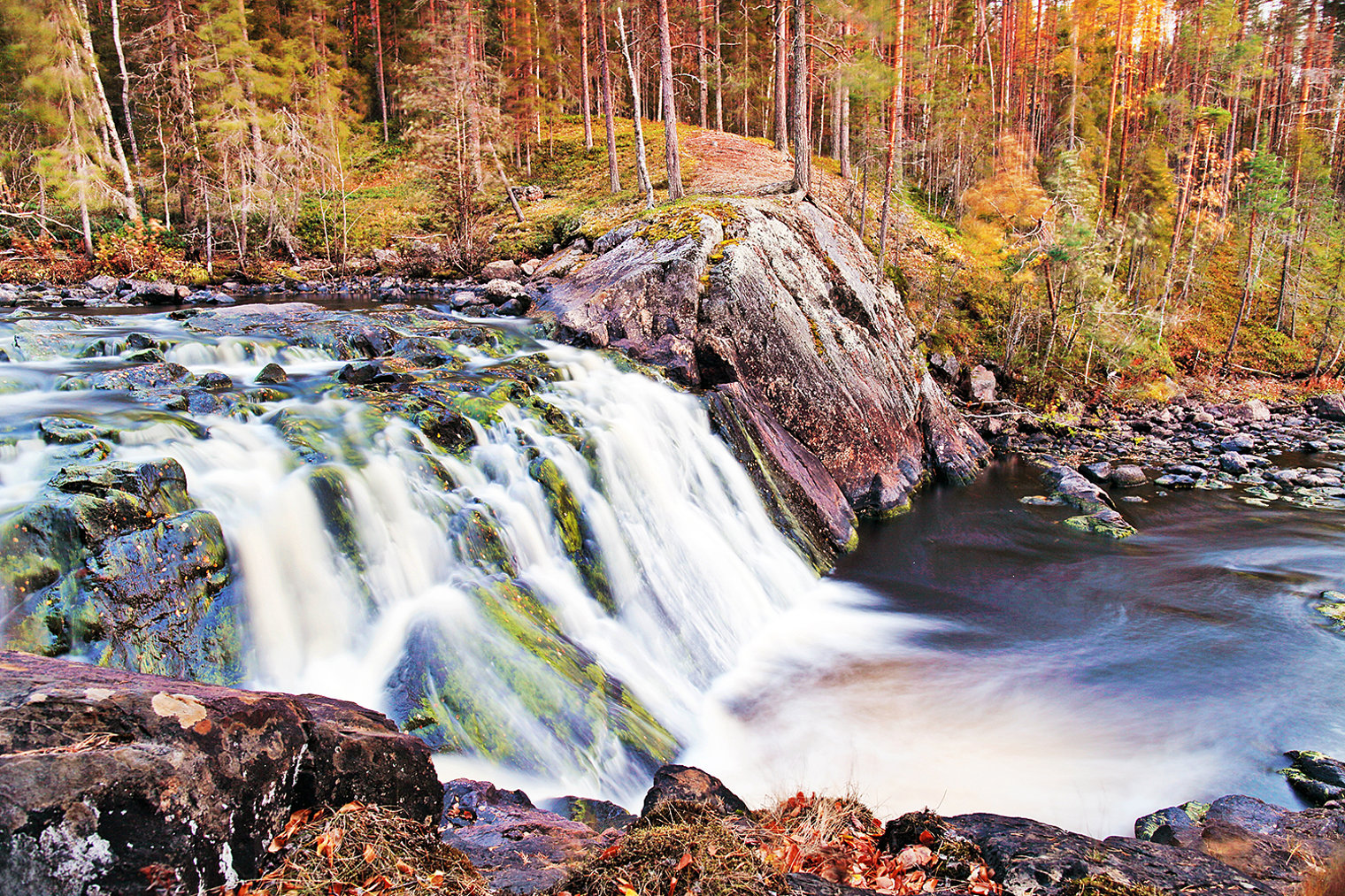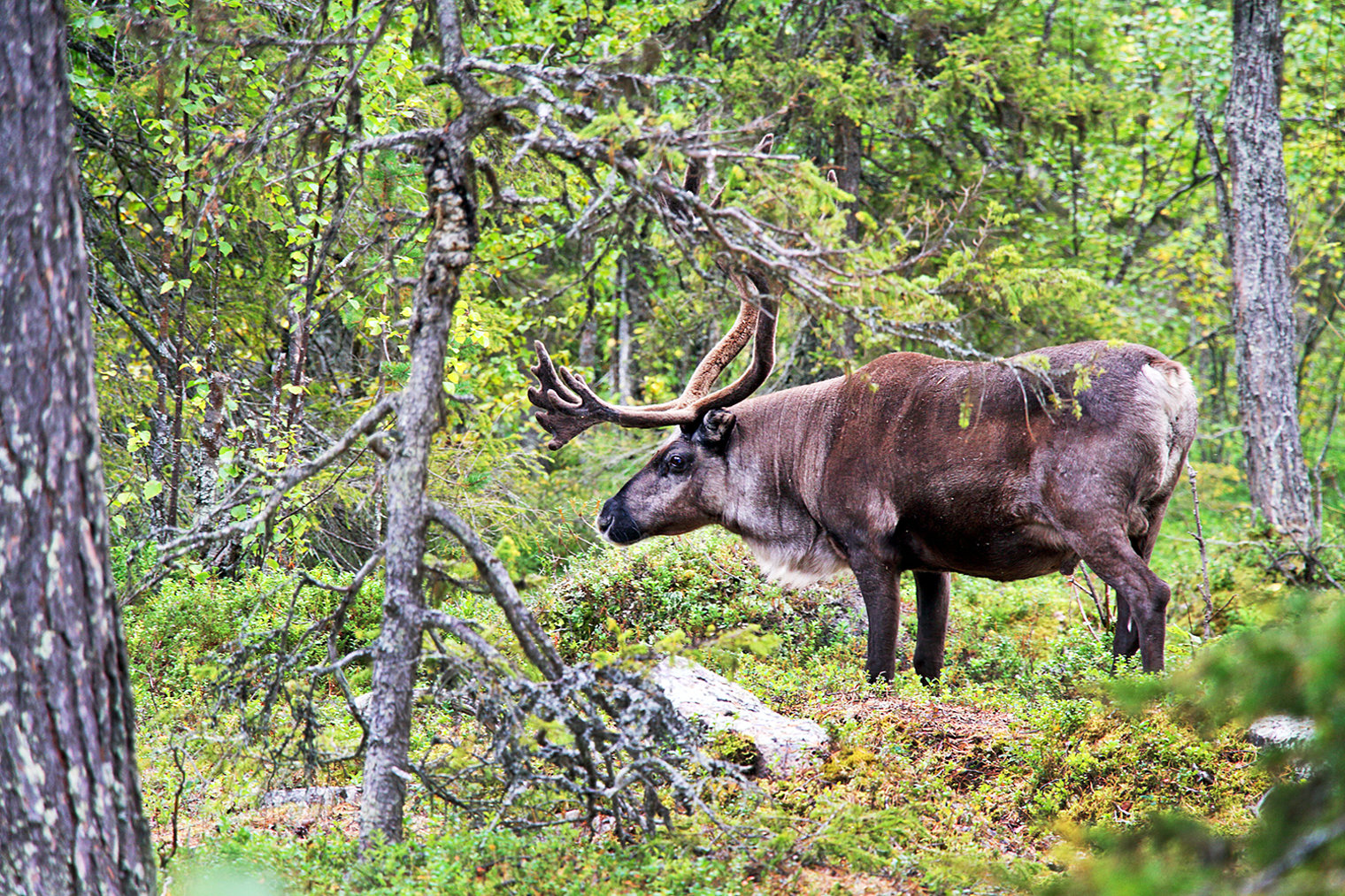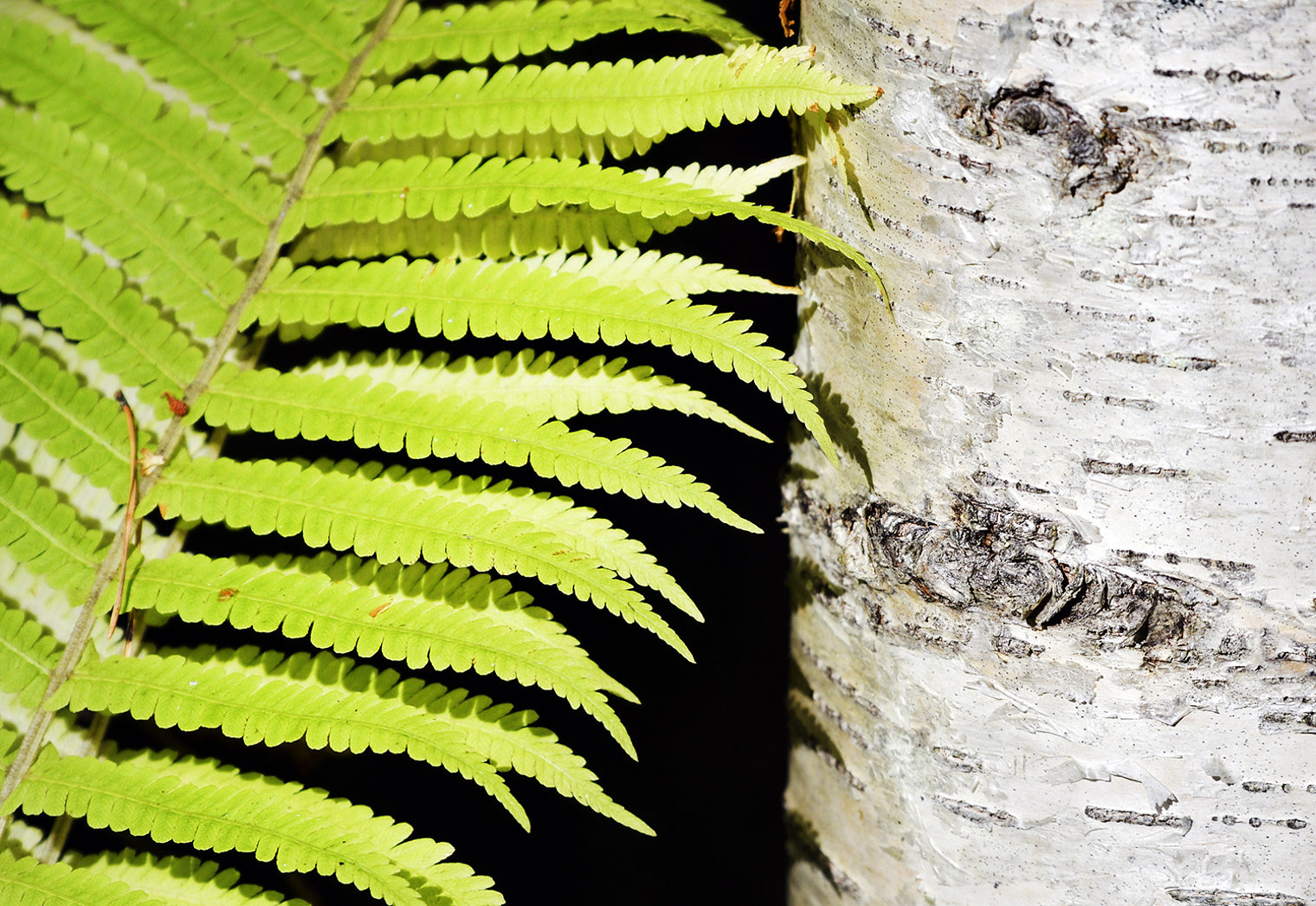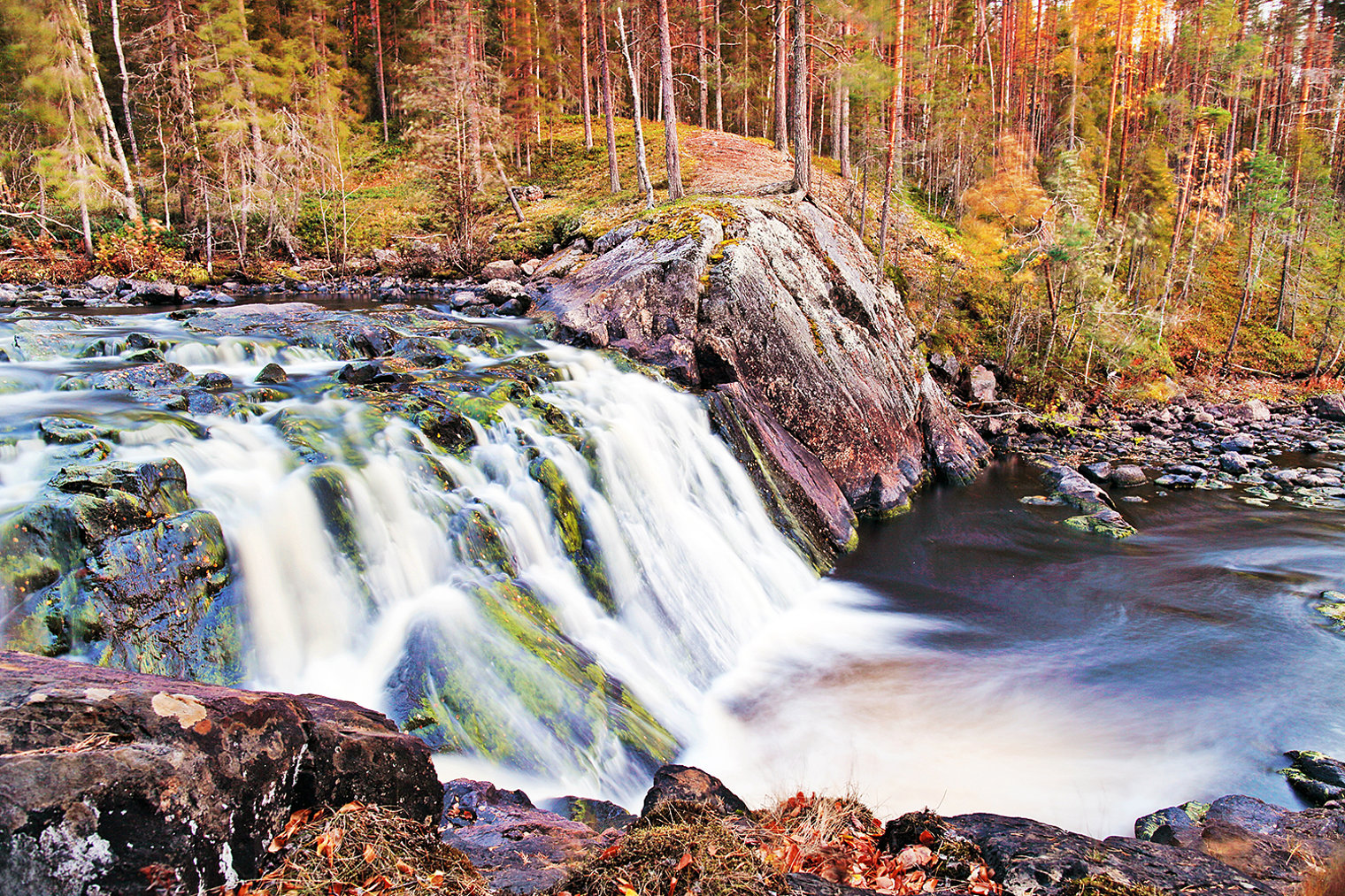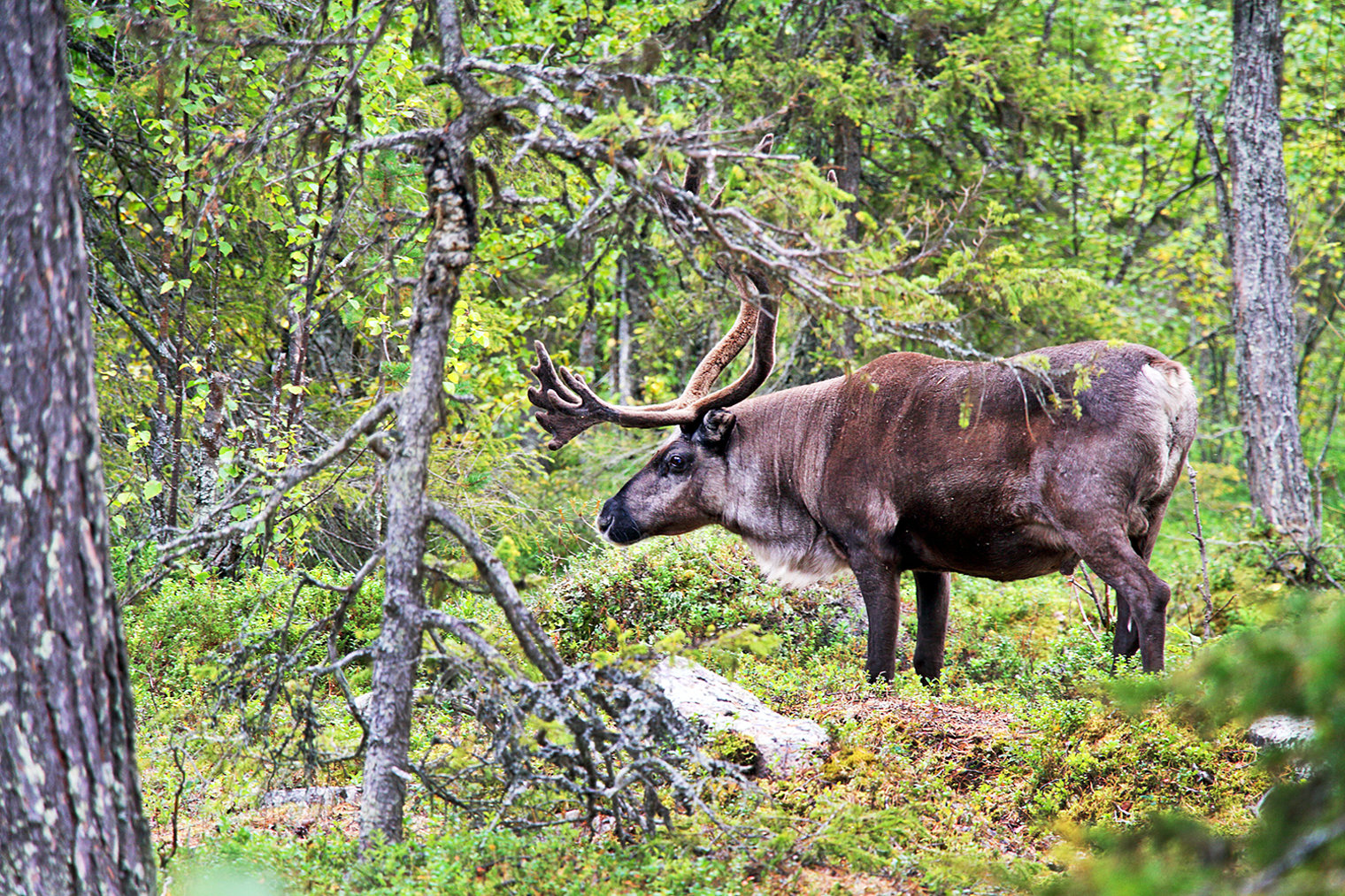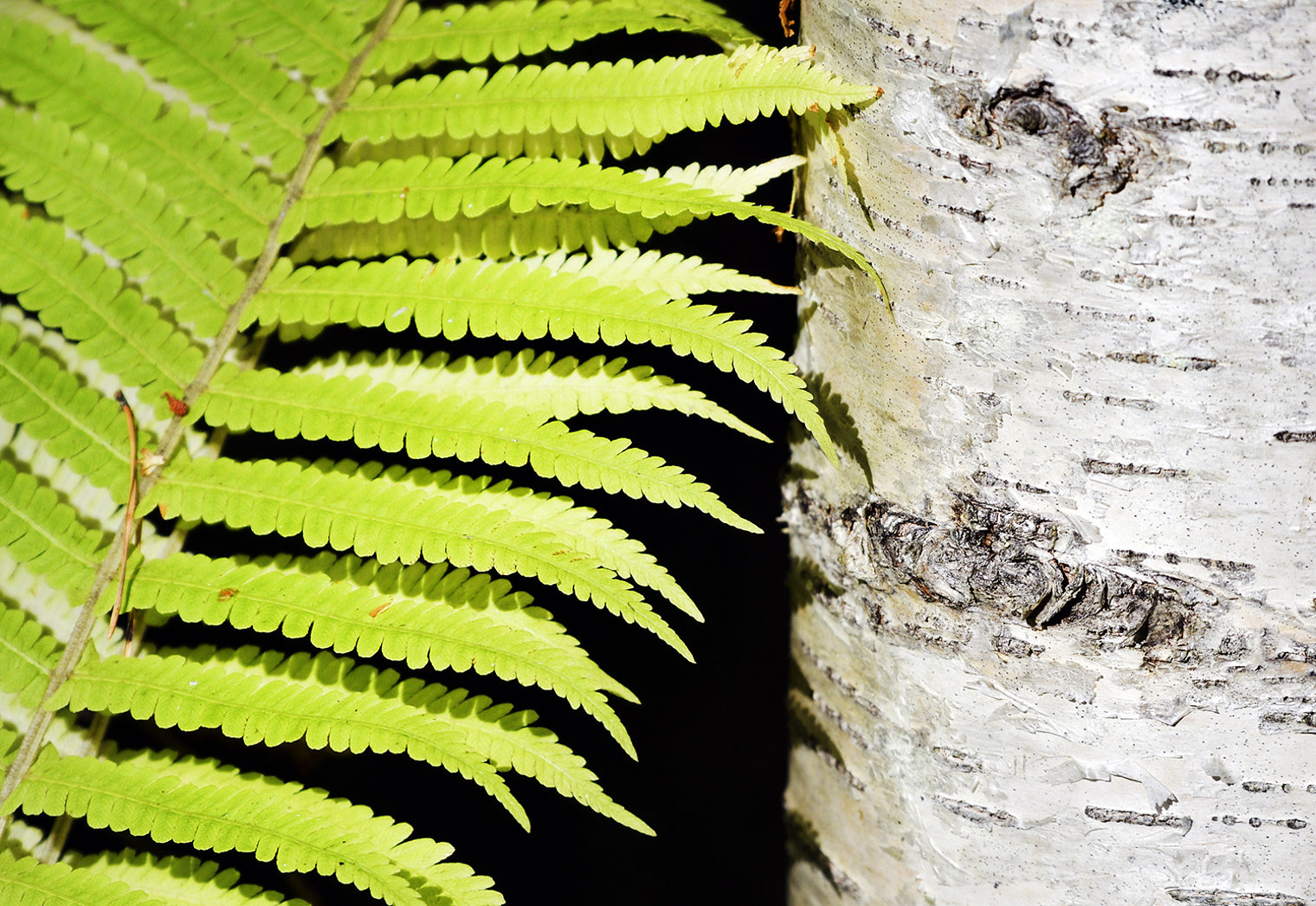 With camera and both telephoto zoom and wide-angle zoom in standby, we are equipped for some beautiful hours of photography in the forest near the Arctic Circle. The memory card is waiting to be filled with hundreds of pictures of nature, landscape and wildlife. Your guide is the professional wildlife and wilderness photographer Håkan Hjort, who mainly has the Taiga forest and the Arctic areas as his field of work. He gives you tips on basic photography such as composition, exposure, as well as choice of lens to capture beautiful landscapes and wildlife.
We explore a beautiful forest where we make shorter photo hikes to a waterfall or a quiet scenic woodland creek. Great experiences and pictures of nature are promised. If we are lucky we can see golden eagles, moose or other interesting birds and animals. In the woods by the idyllic forest stream, the guide Håkan serves tea with a good home baked pastry.
The Canon DSLR camera has a mounted telephoto zoom so you can take good pictures of animals and nature. In addition, there are more lenses to choose from for those who want to try wide-angle zoom or to take macro images. 8GB microSD card is included so you can take at least 1000 images to bring back home.
The longer day trip of 5 hours also includes an outdoor lunch by a fire. We are able to immerse ourselves in the art of photography more and make a longer and more meaningful hike into the forest along a larger forest stream. There is also time to absorb the calm in the woods and just enjoy the peace and quietness.
Included
Guide; Professional wildlife and wilderness photographer
DSLR camera and lens Tele-zoom + wide-angle zoom and microSD card 8GB (memory card with your pictures)
Tea and home baked pastry on the 2.5 hour trip
Outdoor lunch at an open fire in the forest including tea and biscuit on the 5 hour trip
Transport in a 4WD SUV
Tour length: 2.5 or 5 hours. The tours start at 10.00 am or by arrangement.
Price 2.5 hours: 2065 SEK p / p. Private tour; pay for one extra (2 pay for 3)
Price 5 hours: 3700 SEK p / p. Private tour; pay for one extra (2 pay for 3)
Min / Max: 2/4
Fitness and Difficulty: Easy
Minimum age: 16 years.
Location: Start and end at Arctic Bath, Harads.
Period: May to mid- October.
We can't control weather or wildlife and therefore there is no guarantee you will see or get good pictures of the wildlife.
Tour operated by Taiga Adventures.