Activities
Take the time for an adventure with one our wonderful guides
Activities
We change activities with the seasons. The guides come up with various adventures for our guests, year round, and we update our Activity List regularly. Read more about the activities above. 
If you would like to wonder around Arctic Bath there is also plenty of places you may explore by yourself!
We have Stand Up Paddle Boards and Canoes to rent at the Front Desk if you would like to go for a paddle up the river and plenty of beautiful places around the hotel to go for walks or hikes.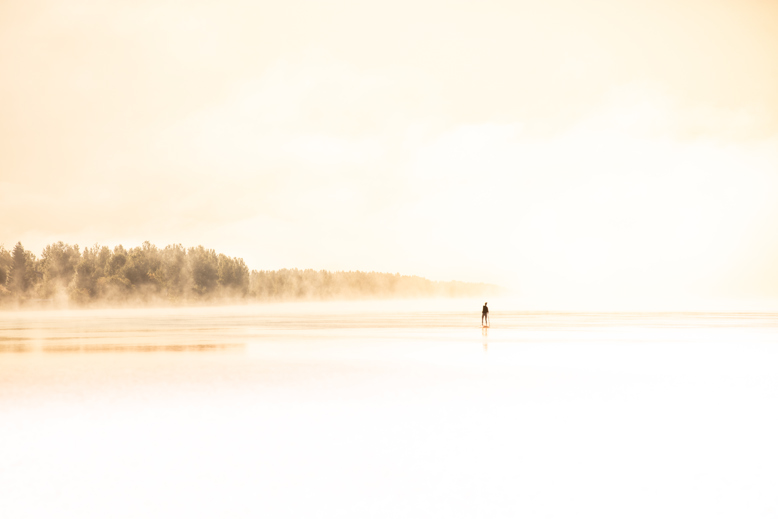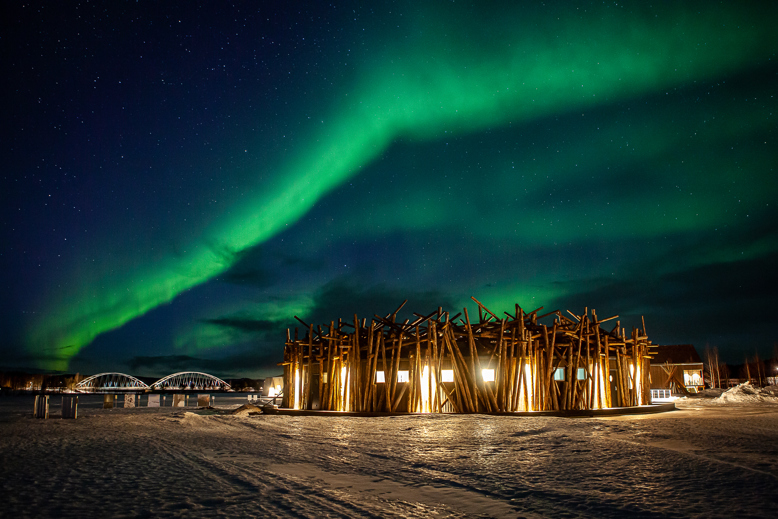 Northern Lights
Best viewed during the August – March period, the northern lights colour the skies of Swedish Lapland. You may see this natural phenomenon, also known as the Aurora Borealis, from Arctic Bath as the hotel is ideally placed under the northern sky. The Aurora fascinates and attracts both visitors and explorers from all over to this corner of the world.
All you need is clear skies and warm clothes before heading out!
Treehotel
Just up the hill from Arctic Bath, nestled among the trees, lies something spectacular and the perfect combination to prolong your stay, Treehotel. Wake up to a spectacular view of Lule river from one of seven treehouses, suspended 4–10 meters of the ground. Each treehouse is beautifully designed and have all the amenities needed for a comfortable stay.
www.treehotel.se
Storklinten
Soar down 16 different slopes or try one of the cross-country ski trails at Storklinten and only a 15-minute car ride from Arctic Bath. Since 1967, this popular nature reserve has attracted both locals and tourists, beginners and veterans, all year round and is the perfect complement to our hotel. If you're looking for an adventure for the day and to challenge your body and soul, ask us for ski passes.
www.storklinten.se
Storforsen
Storforsen rapids are the most voluminous in Europe. In the winter you may see the water skirting the ice that emerge on top of some rocks and in the summer you may enjoy the small pools that are naturally created in the Nature Reserve. There is plenty of little trails to follow at the Nature Reserve between the forest and Pite river where you may also stop for a fire in one of many of the fire pits available.
All tours are subject to availability and should be prebooked at Booking@arcticbath.se
Prices valid between June 16th - October 8th 2023.
For private tours, 2 would pay for 3.
Children under 12 have a 50% discount.