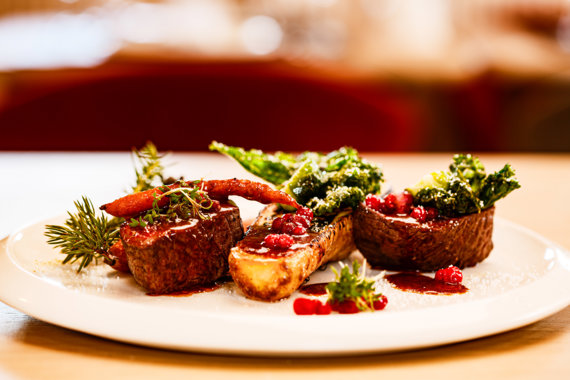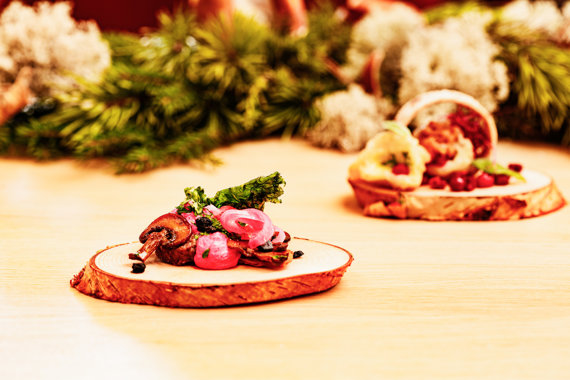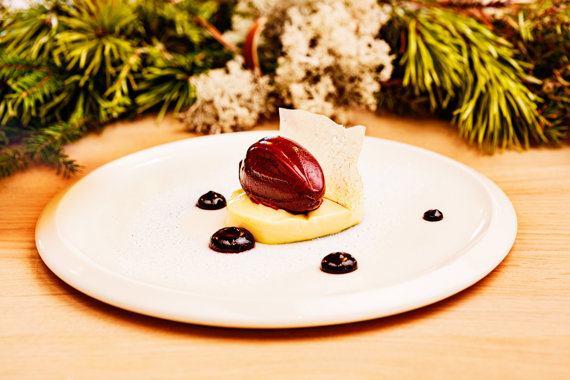 Whether you have had a relaxing day at the spa or are filled with impressions from one of our many bookable activities, we want you to enjoy a full arctic experience. 
You are therefore guaranteed a seat in our restaurant when booking your stay with us. 
Our chefs have carefully planned set menus inspired by our natural surroundings and with Arctic Bath's wellness focus in mind.
The ethos of the restaurant at Arctic Bath is local, pure and sustainable. The chef prepares a changing five course set menu for our Culinary Arctic Dinner Experience. The dishes are all based on local ingredients and inspired by Arctic Bath's wellness focus while using traditional northern cuisine with a modern twist. Breakfast is served with a selection of homemade breads, charcuterie and cheese from nearby Jokkmokk and Vuollerim. The breakfast is aligned with our wellness focus, providing fresh fruit and healthy a la carte dishes. For lunch the chef will prepare light meals based on northern classics. Arctic Bath has handpicked the best local craft beer from Piteå and Luleå, and selected wines to accompany the food, together with a fantastic selection of healthy smoothies made from selected fruit, berries and vegetables.
Local products used at Arctic Bath include dairy products, honey, beef and fresh herbs from Voullerim (40km from the restaurant), chicken and lamb from Strömnäsgården (10km from the restaurant), oil and mustard from nearby Tornedalen and reindeer, moose, wild birds, fish, berries and dried herbs from the surrounding nature in Norrbotten. All of the meat and fish served at the hotel comes from the wild, so there are no traces of pesticides or antibiotics. Vegan and vegetarian options are certainly provided for, as well as varied options for children.
All hotel guests are guaranteed a seat in the restaurant, to choose from two seatings and boasts custom-made pine walls, wood ceiling and Baltic grey limestone floors, together with selected furniture from designer brands such as Stolab, Blå station, Swedese. Guests can meet up for dinner, have a drink in the bar area, or relax in the lounge.
Our head chef David Staf has found his inspiration from the history and landscape of the north. Through his years spent working in the Norrbotten region, David has carefully gathered recipes from family and friends going back generations. He has created the concept of the Arctic Bath kitchen based on these authentic traditional dishes brought into the present times by combining them with his own fresh creative ideas and modern cooking techniques. His vision is to work together with nature and the elements to provide a food experience that is both nourishing and exhilarating.