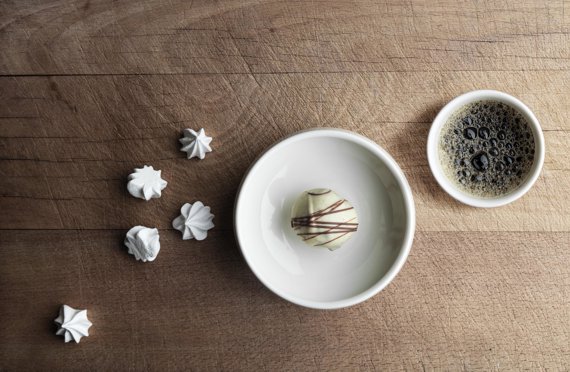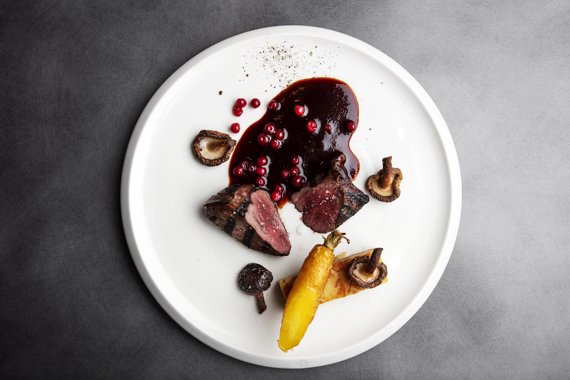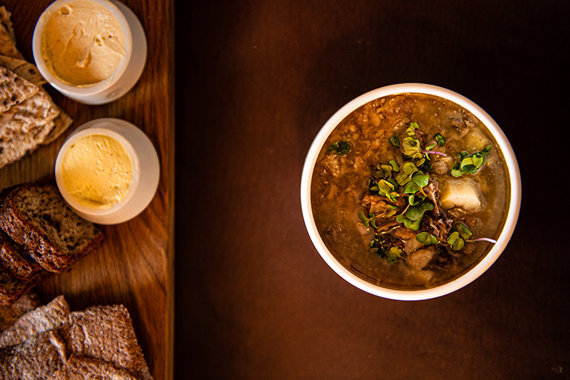 Whether you have had a relaxing day at the spa or are filled with impressions from one of our many bookable activities, we want you to enjoy a full arctic experience. 
You are therefore guaranteed a seat in our restaurant when booking your stay with us. 
Our chefs have carefully planned set menus inspired by our natural surroundings and with Arctic Bath's wellness focus in mind.
While the restaurant is mainly open to hotel guests, we will occasionally be accepting additional bookings. Please email us your inquiry.
Our chefs prepare a daily changing five course set menu based on local ingredients, with signature dishes including lightly smoked capercaille, Gahkku (Sámi flat bread) and Gompa (a Sámi dish with Arctic Angelica and sour milk). Breakfast is a selection of local breads, meats and cheeses from nearby Jokkmokk and Vuollerim. We have hand picked the best local and selected handcrafted beer and selected wines to go with our food selection.
Local products used at Arctic Bath include dairy products, honey, beef and fresh herbs from Vuollerim (40km from the restaurant), chicken and lamb from Strömnäsgården (10km from the restaurant), oil and mustard from nearby Tornedalen and reindeer, moose, wild birds, fish, berries and dried herbs from the surrounding nature in Norrbotten. All of the meat and fish served at the hotel comes from the wild, so there are no traces of pesticides or antibiotics.
The culinary team at Arctic Bath is led by Kristoffer Åström and Maarten De Wilde. Kristoffer Åström has made a name for himself as "the Sámi chef" (samiska kocken) in Sweden, introducing Sámi flavours, produce and cooking techniques to a number of fine dining restaurants across the country. Since his early childhood, Sámi cuisine been an integral part of his life and was the inherent foundation to build upon when starting his career as a chef.
Kristoffer will bring his love for the Sámi kitchen to the guests of Arctic Bath and share his passion for local and sustainable food from Swedish Lapland. Maarten De Wilde, born and raised in Dendermonde, Belgium, is a creative, self-made chef who has not benefited from traditional culinary training. Maarten prides himself on creating classic dishes with a modern twist, looking for new flavour combinations starting with homemade and local products.