Having late sunrises and early sunsets during the winter months makes an incredible contrast to the the summers midnight sun.
A unique destination
Discover the many year-round nature experiences, from snowclad forests and starry nights to explosive autumn colours and chirping birds. And of course, one of our favourites – when the region's flora and fauna are being gently awaken by the early sunrays of spring.
Or why not immerse yourself in the many culture experiences Swedish Lapland has on hand? Go dogsledding under the Aurora Borealis, try out the local and sustainable foods, learn the history and legends of the Sámi or just find yourselves some calm in our beautiful nature.
Either way, we'll all make sure that you'll feel right at home.
Experience diverse lodging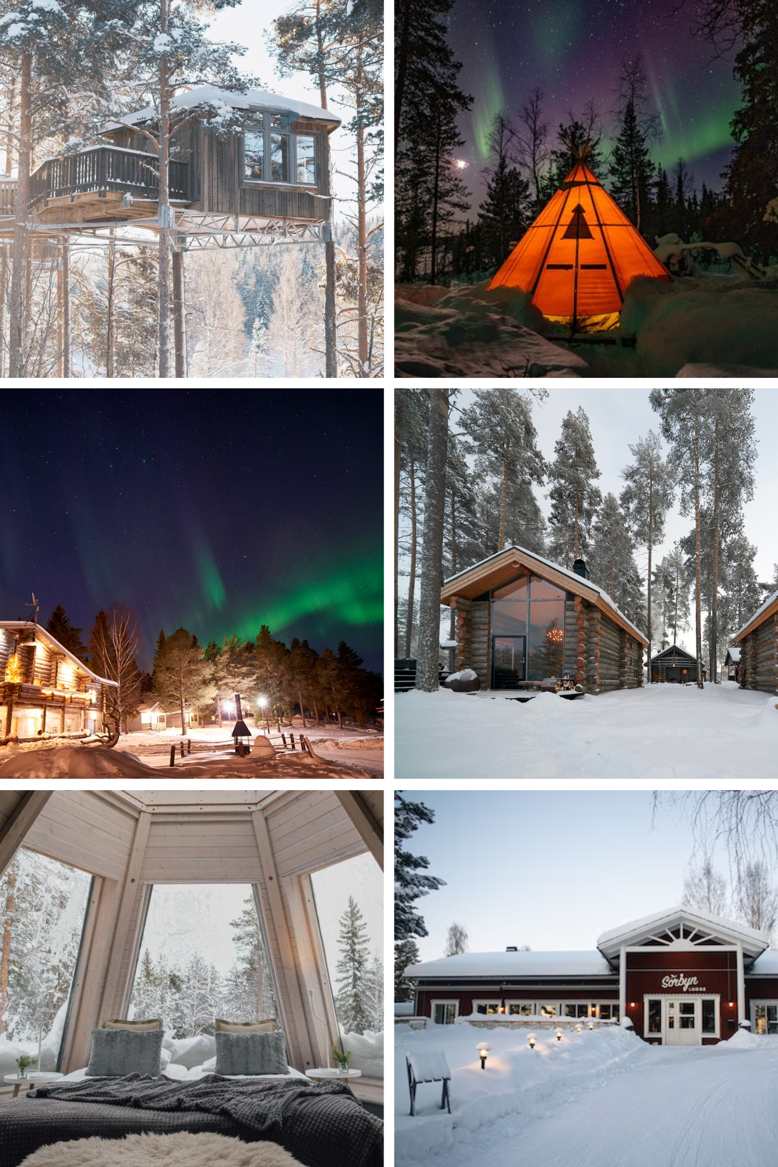 Contact us at booking@arcticbath.se
With Arctic Getaways 
As a member of this unique hotel collection we can help you arrange an unforgettable and tailormade stay. 
Tree Hotel - Staying up among the tall trees in the pine forest of Northern Sweden has never been so easy.
Sápmi Nature – Learn about the true life and culture of the indigenous Sami people in a personal, small-scale and sustainable way.
Brändön Lodge - Amidst stunning arctic landscapes and the Luleå Archipelago just outside your window.
Arctic Retreat – Eco-Lodges, high-quality experiences, all at this small scale river side location.
Aurora Safari Camp - Wild, peaceful and remote on the forest hill with absolute solitude next to the Råne River
Sörbyn Lodge  - Free waters, endless forests, vast wetlands and treeless mountains.
The Outpost – Go and explore the vast woodland area around the Arctic Circle.
Winter time - Swedish Lapland
Winter is on its way and for the northern reaches of Sweden that means snow – lots and lots of snow. While tourists were once scared away by the chilly temperatures, which regularly drop below -15°c, winter is now the region's peak season.