Arctic Bath is located in Harads, approximately 85 kilometres from Luleå where you'll find the airport Kallax and 40 minutes away from Boden, the nearest Train station.
Whether you get here by air or railway, private transfer to the hotel is at your disposal.
The airport has daily flights to and from Stockholm. Seasonally you'll find direct flights from other mayor cities in Europe.
If you are traveling by train, there are night trains between Stockholm and Boden/Luleå embarking each night.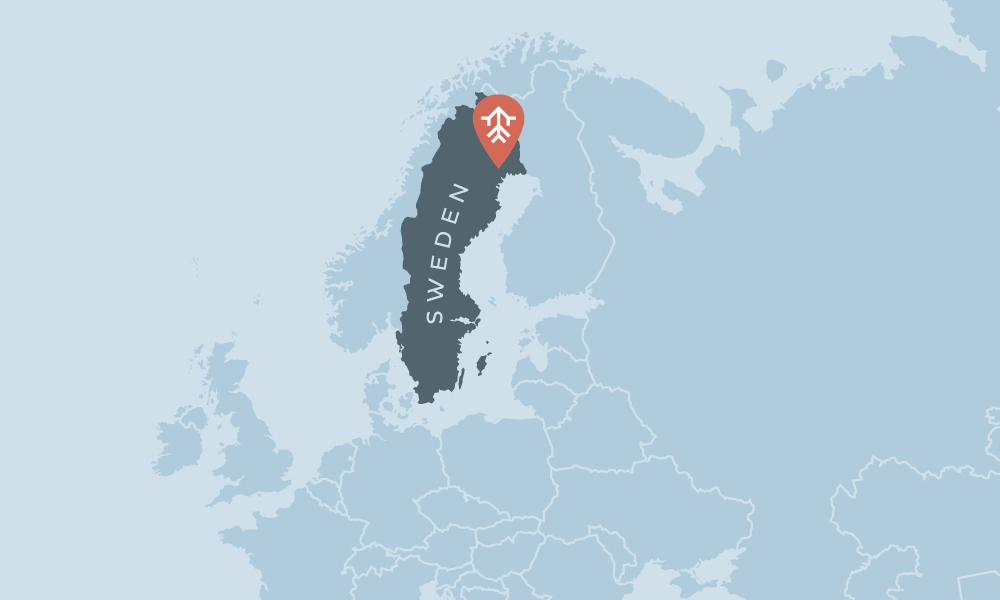 Transfer
Transfer to Arctic Bath is available by shared or private car and also by helicopter.
Your arctic experience starts the minute you arrive at your chosen airport or train station. If you have chosen transfer by car, keep an eye out for our vehicle and driver. While you are making your way to your final destination, your driver will guide you through the region and give you the background story of Arctic Bath.
Please note that if you choose to get off at Boden train station, private transfer is only available by car.
Price on request.