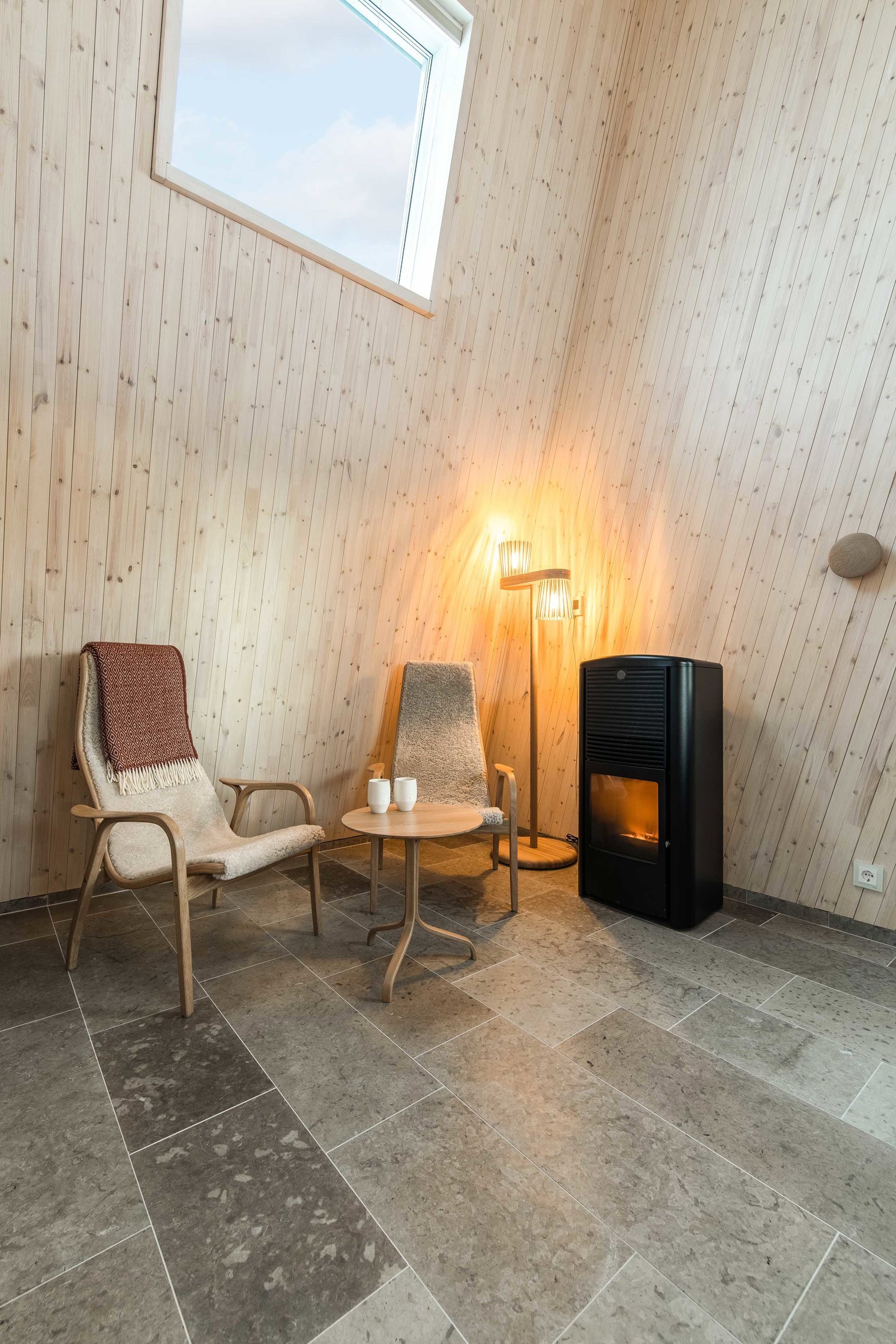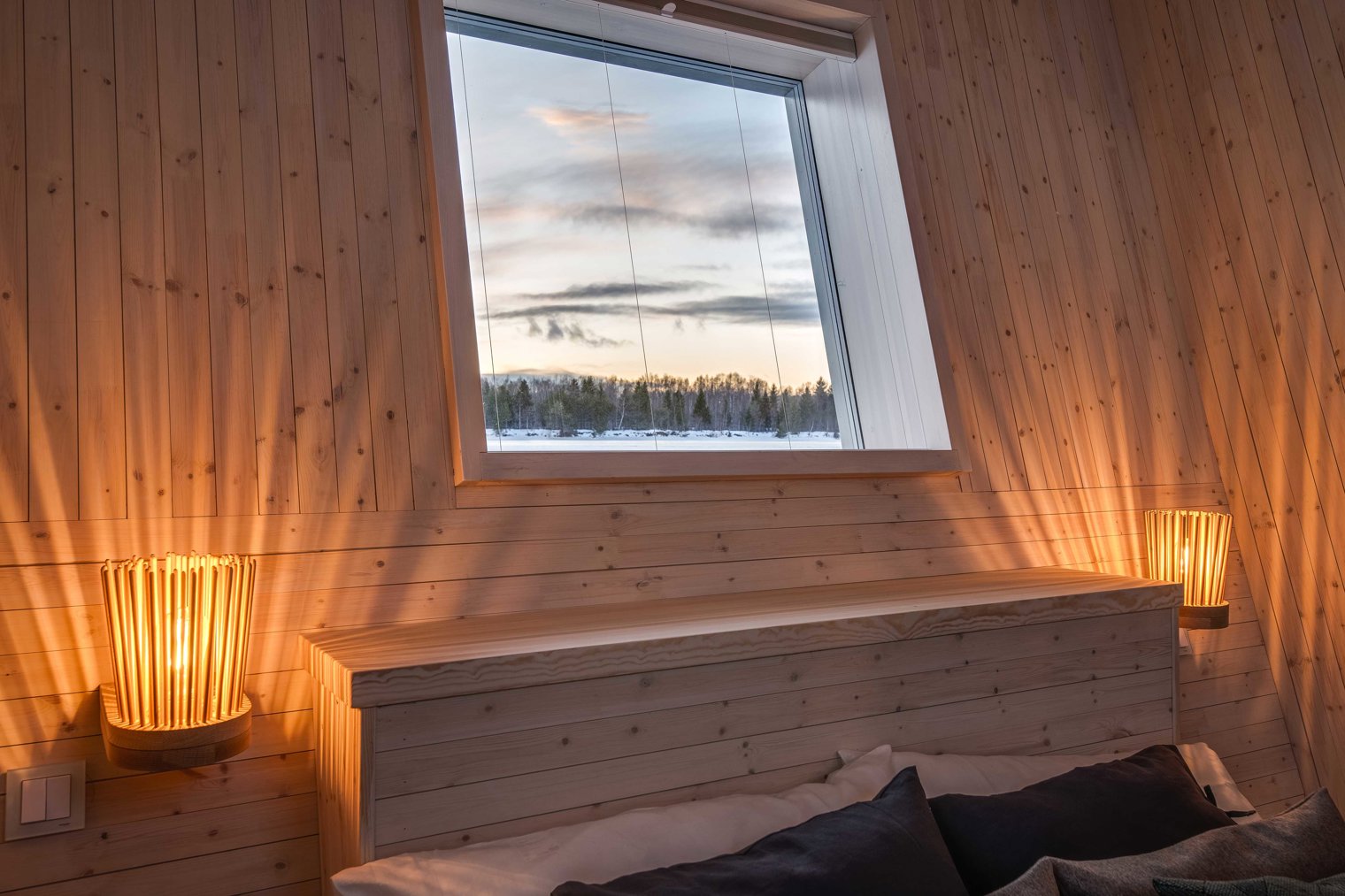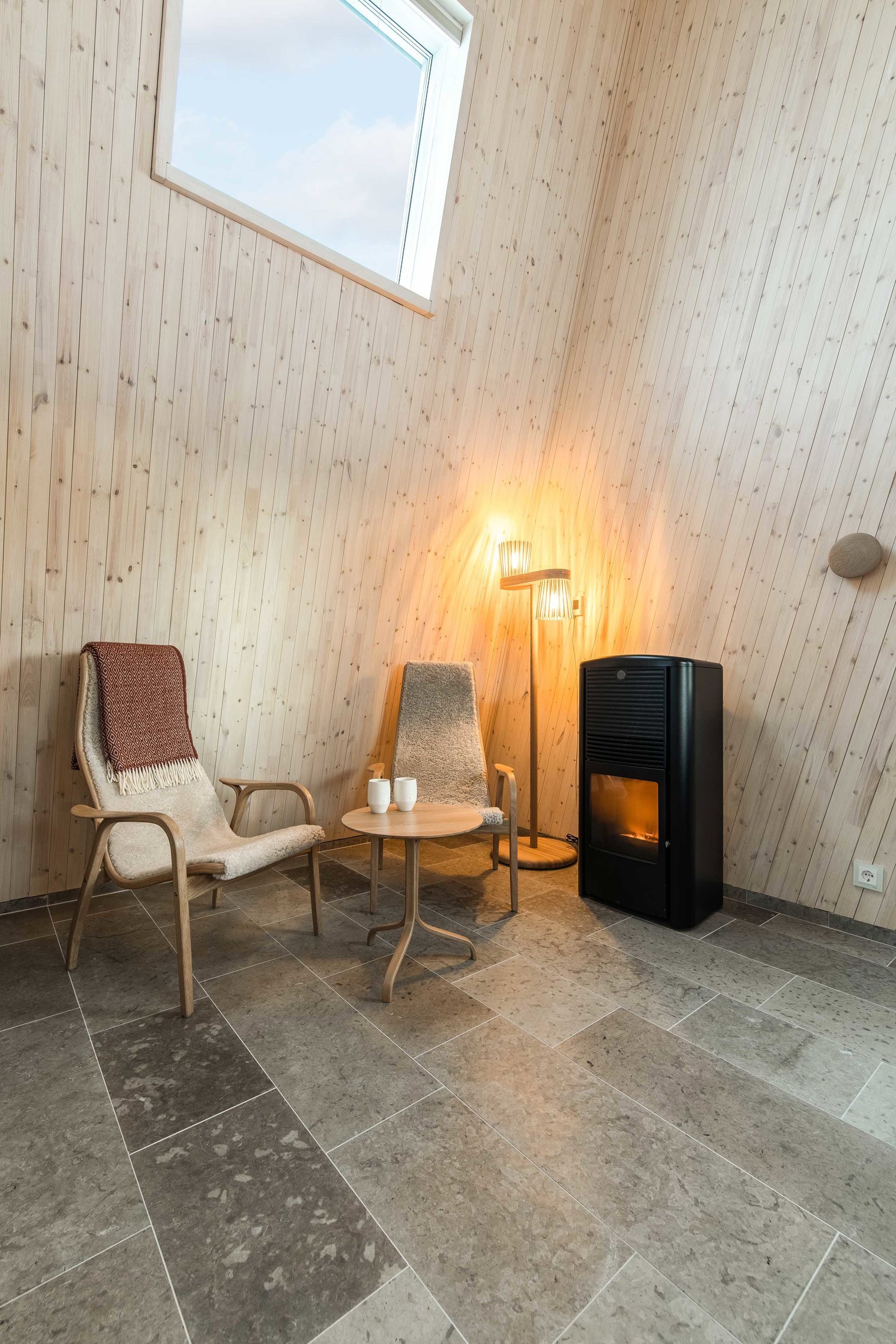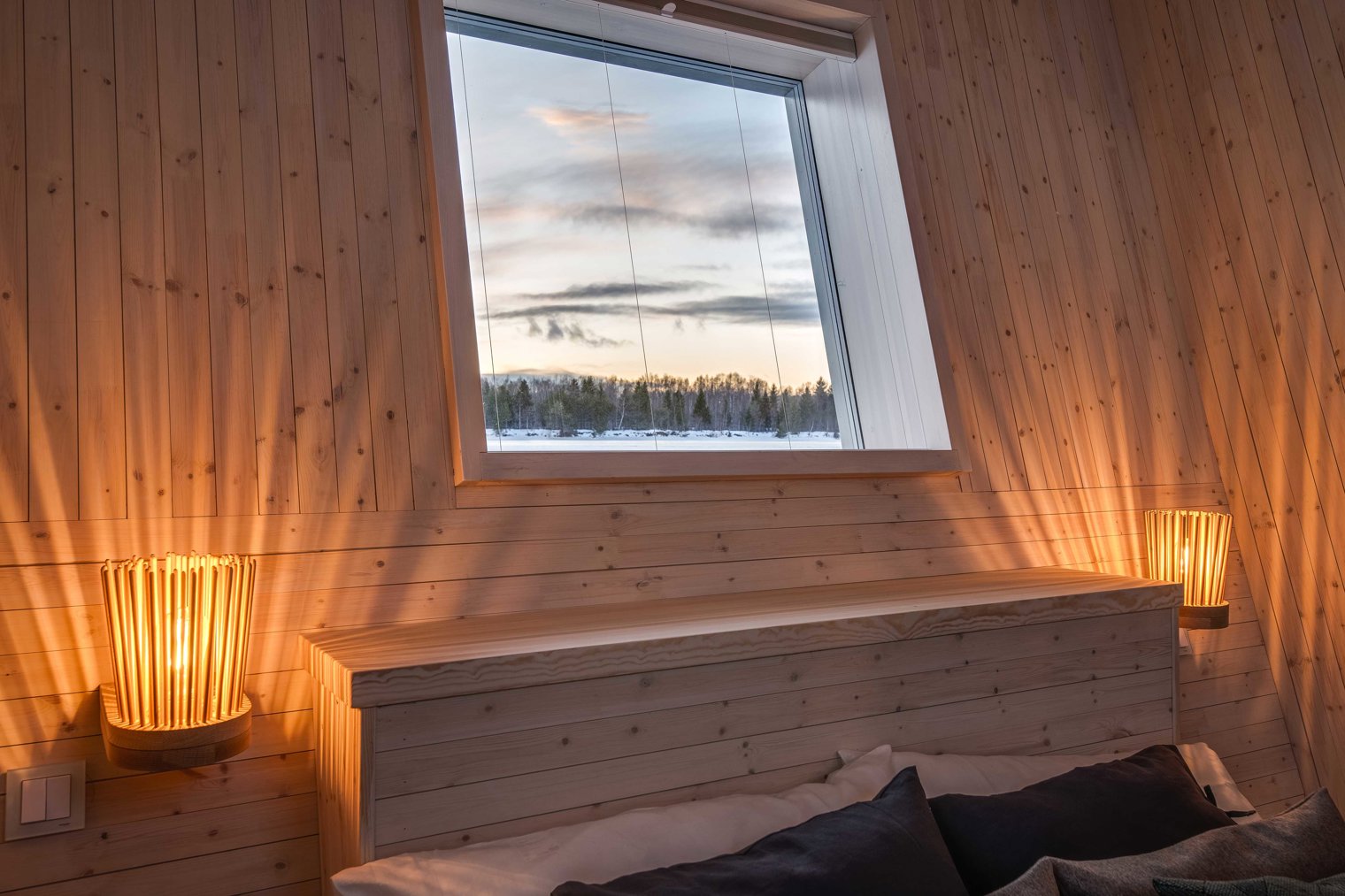 Arctic Bath floating cabin
A 24 m2 floating double room with a small lounge area inside and a grand wooden deck outside is connected to the shore by a floating walkway.
The 57,5 m2 wood deck outside the cabin offers a perfect place for meditation, sunbathing or to spot the northern light. The cabins are during summertime free-floating and wintertime frozen on Lule River.
Includes: a double bed (160 cm), a bathroom with shower, air-condition, minibar, spa bar, Wi-Fi, floor heat and pellets stove.
Rates are seasonal and subject to availability. Please contact us for more information. 
We welcome pets to some of our cabins for a fee of 500 SEK. This is a one-time fee during your stay. 
Architects: The floating cabins are designed by Bertil Harström and Johan Kauppi.
Included in the room
Breakfast for 2 persons
SPA-access for 2 persons
SPA-kit with products from C/O GERD for 2 persons
Practical information
We recommend our Spa with different saunas, cold bath and spa rituals which are all included in the room.
We provide Bathrobes and towels while visiting our Spa. This is required while spending time in our SPA area. 
We recommend you to book spa treatments with one of our certified Spa therapists.
We request a 30% non refundable deposit at time of booking of the total room rate. The remaining 70% is due 60 days prior to arrival and is also non refundable. All incidentals are to be paid upon check out. Should there be a need to cancel, we would opt for changing the dates of your reservations to a future season as we strive to making your travel dreams come true. Please contact us for further details.