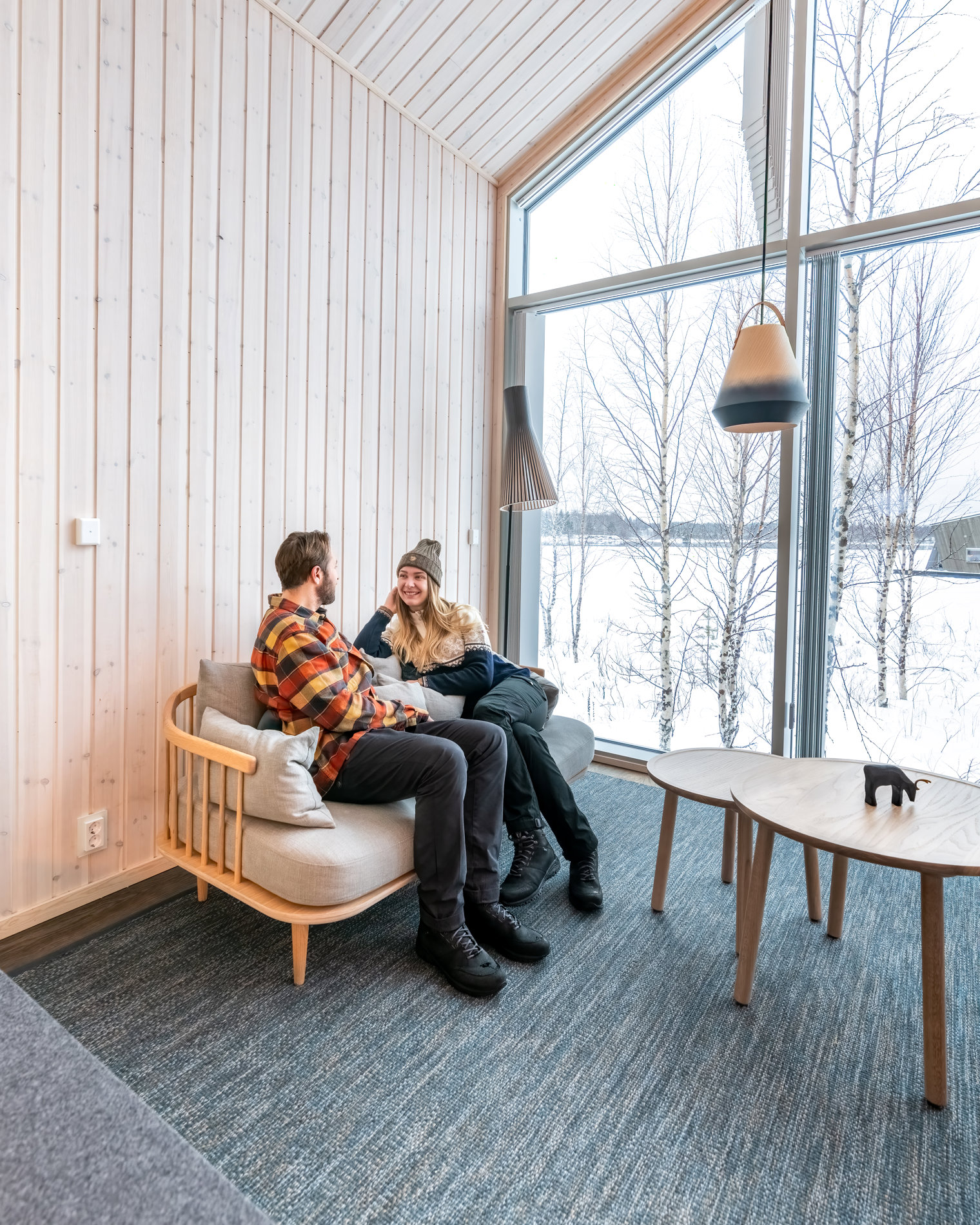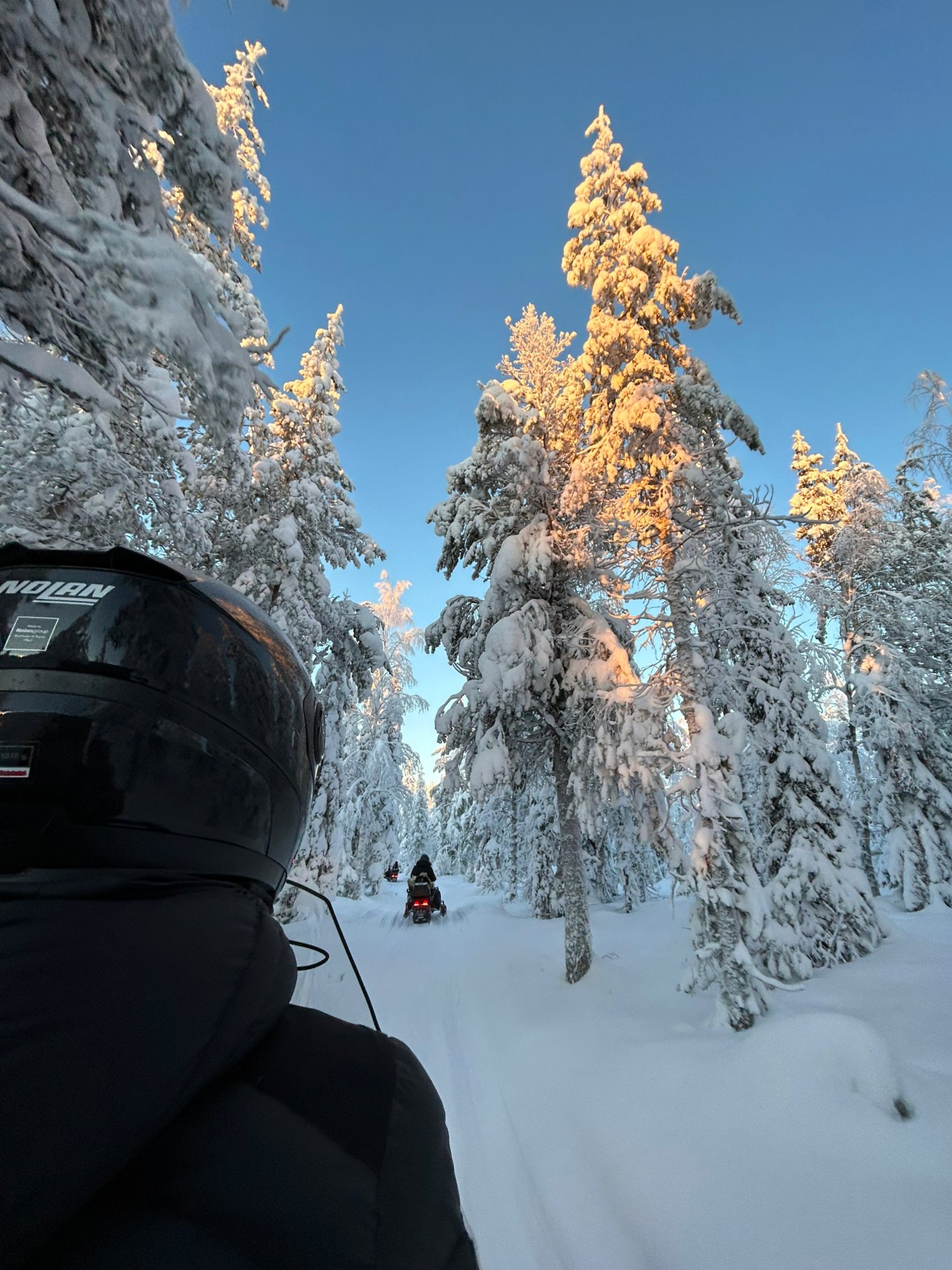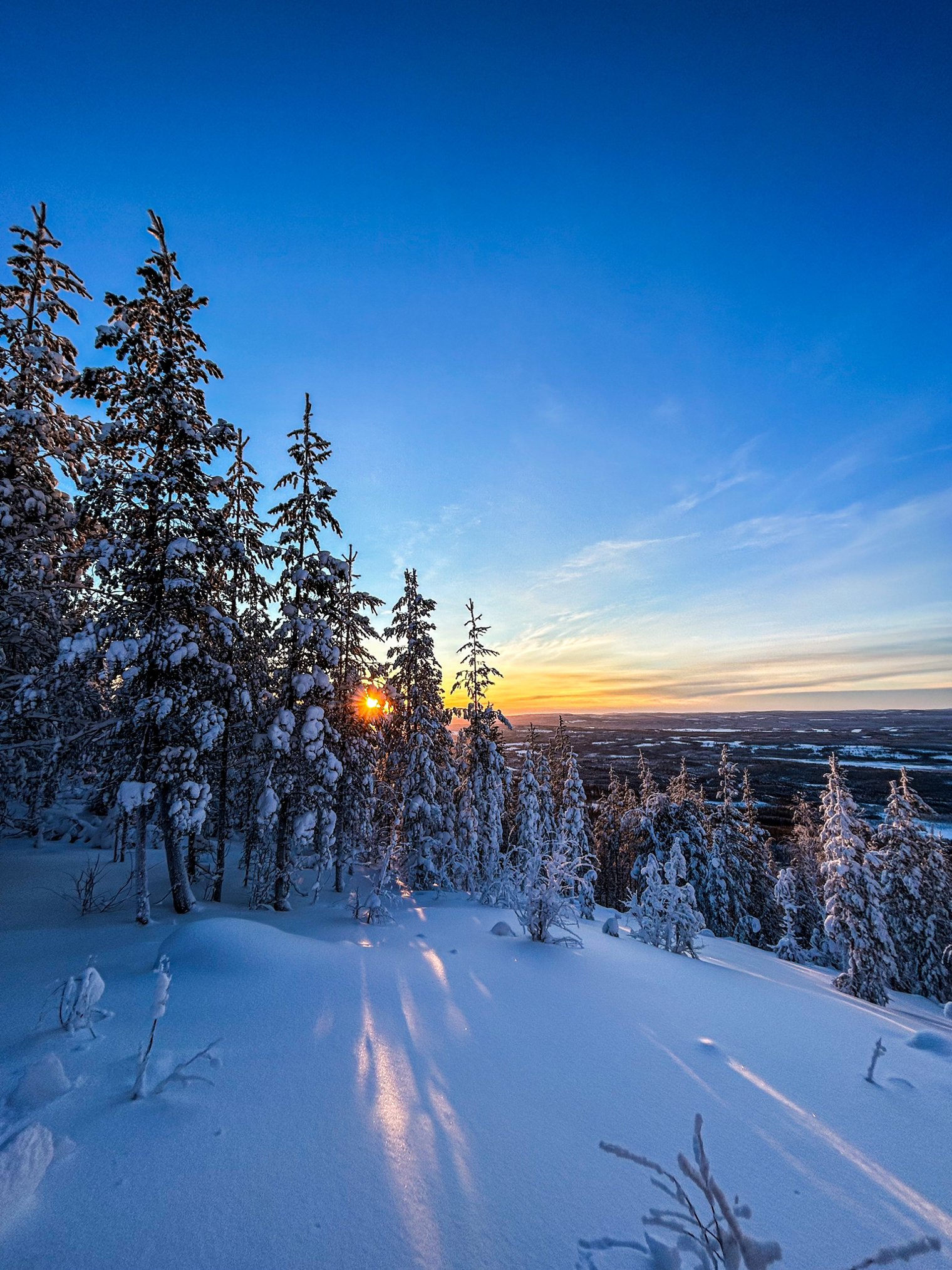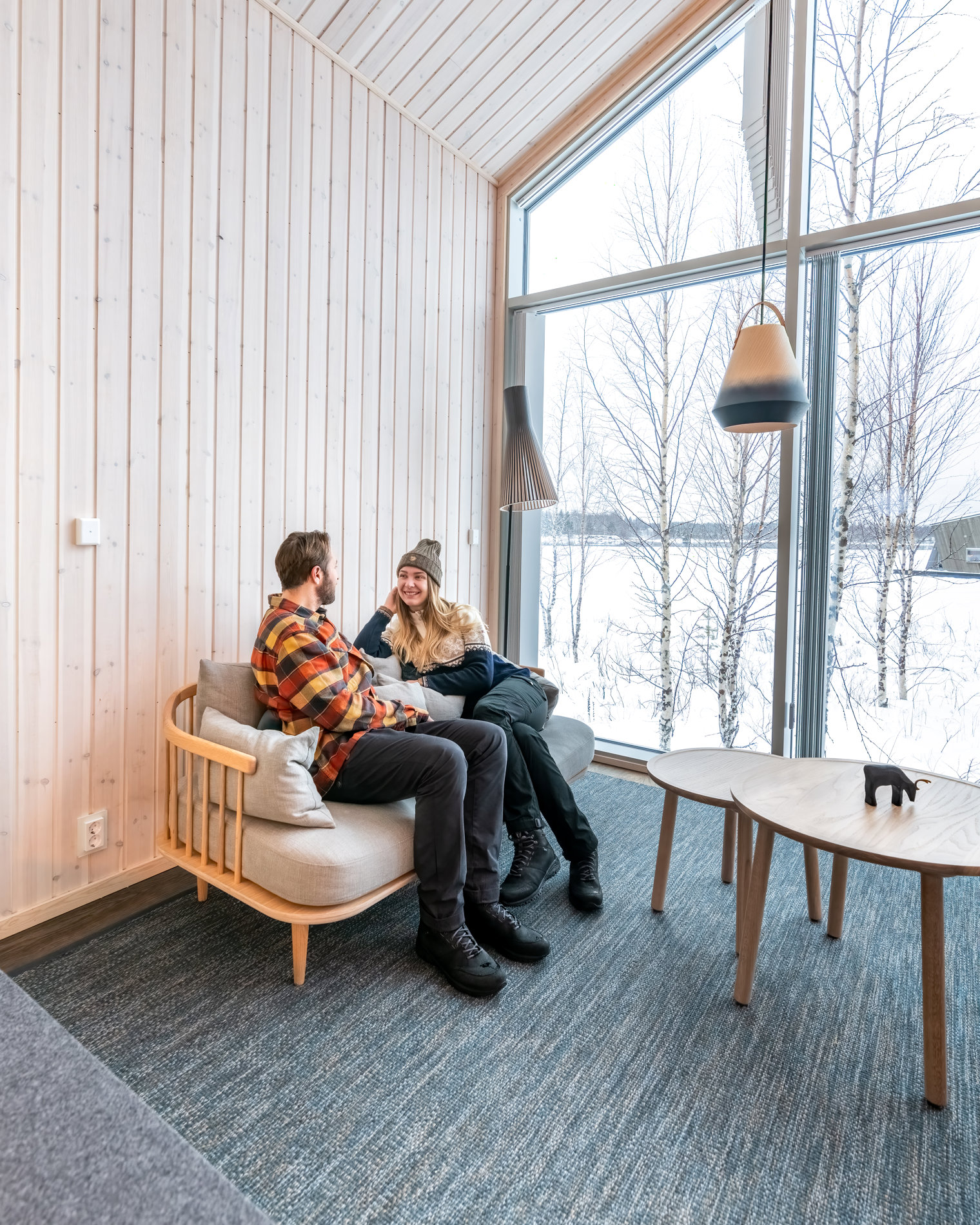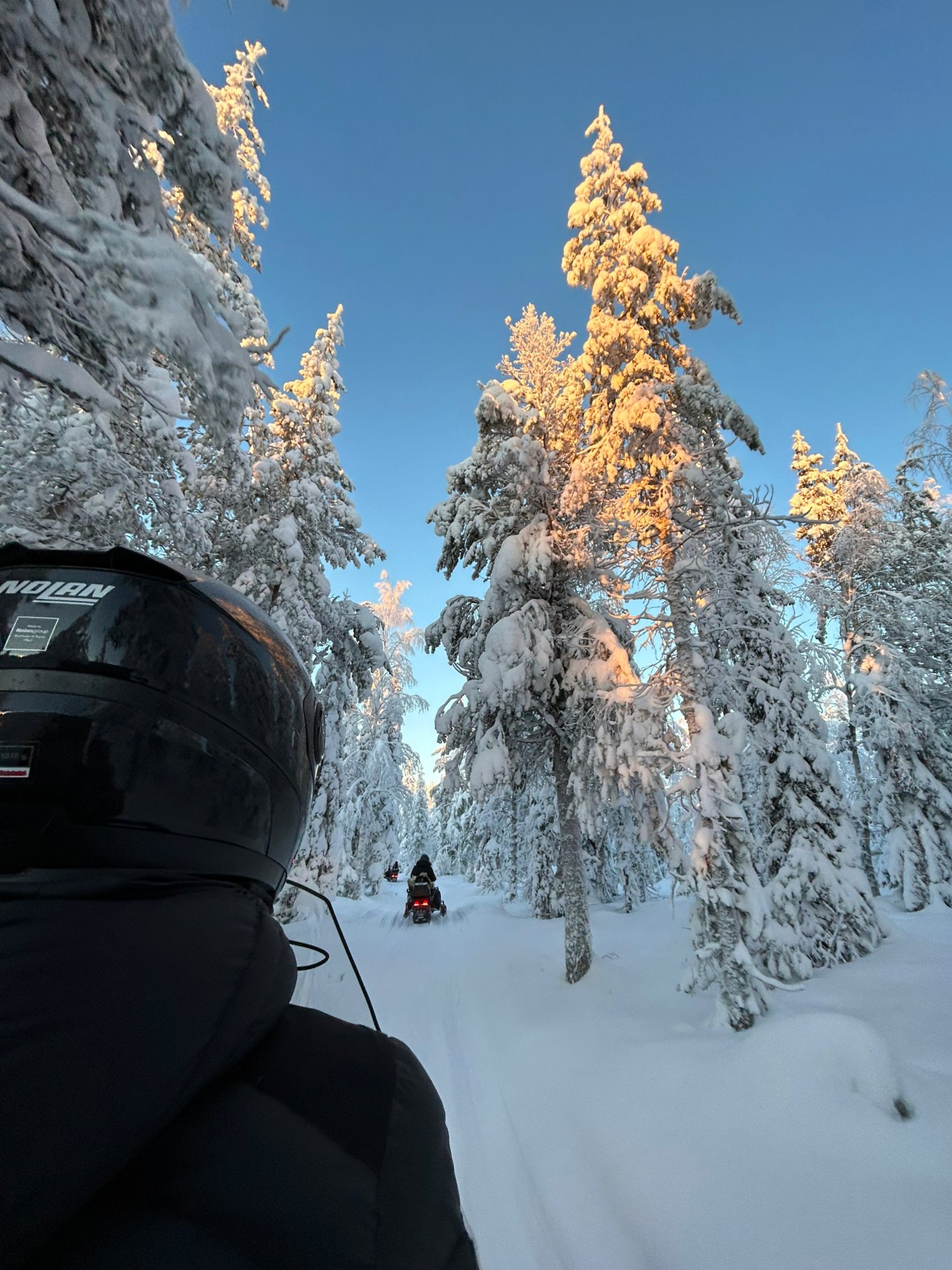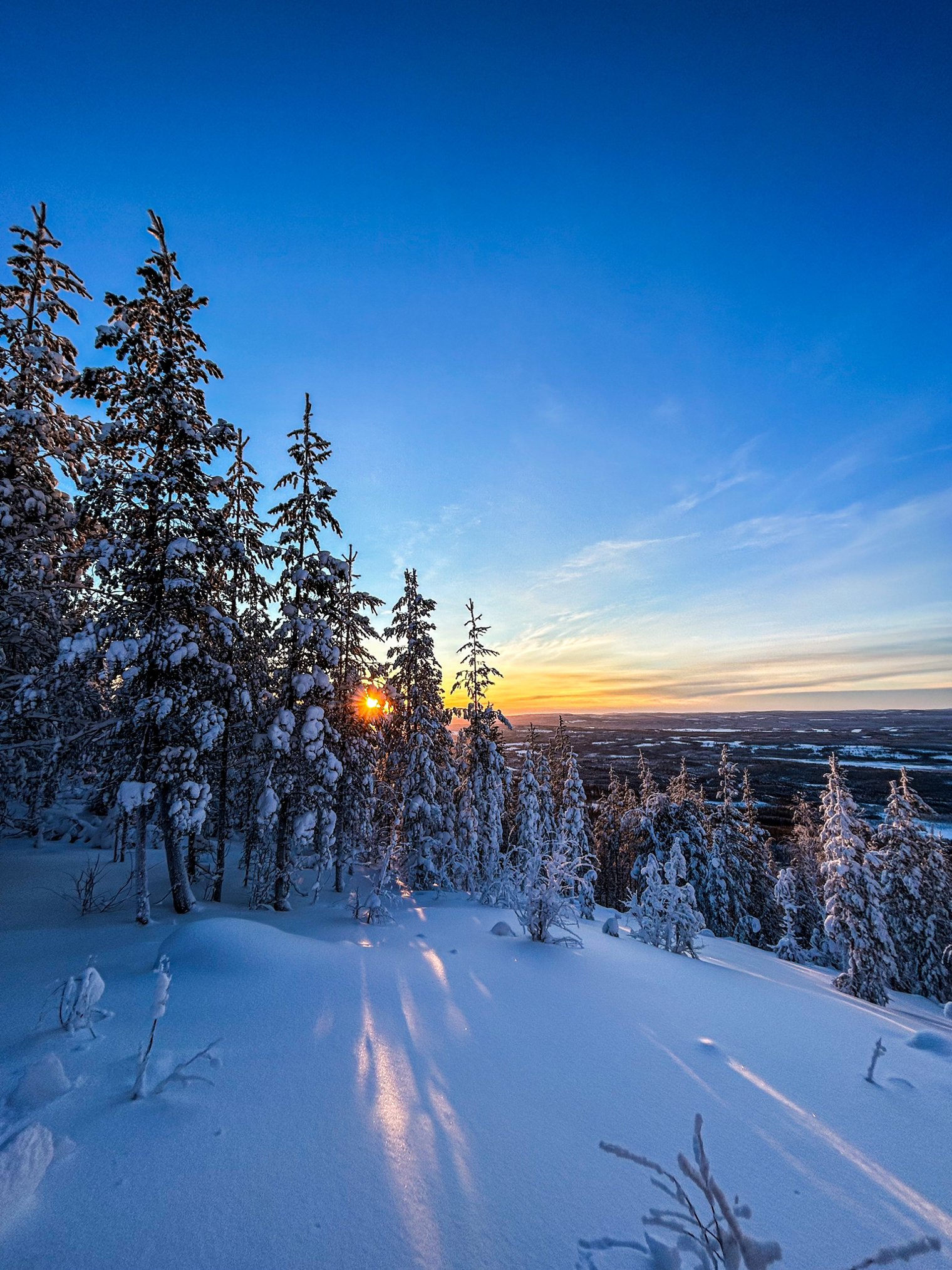 Love is in the Arctic
Take your special someone up north, have champagne and charcuteries waiting for you in the room as you enter the Suite Cabin with a magical view over the frozen river.
Indulge in the serenity of our spa as you embark on a blissful self-guided sauna ritual. Let the calm embrace you as you and your loved one are treated to an intimate Couples Facial, expertly curated by our seasoned therapist in our intimate treatment room.
As the night approaches, relish in a chef's menu composed by local and seasonally based produce, in our charming restaurant where the warmth glow of flickering candles creates an inviting ambiance, as you get served with finesse by our seasoned team.
After dinner, your guide will lead you on an adventure by snowmobile, sharing insights about the Aurora. Venture into the untouched Arctic wilderness, away from city lights, increasing the chance of witnessing the captivating dance of the Northern Lights.
Stop and sit down by the Top Hut and listen to the sound of the crackling fire, hand in hand with your loved one under the starry skies.
All included for you when you book the Lover package for your  Suite Cabin.
Included
Champagne & Charcuterie in room
Dinner
Lunch
Evening snowmobile tour
Duo Facial treatment
Information
This package can be added when booking a Suite Cabin during our Winter Season. 
Any alterations or customisation needs to be inquired with the reservations department at booking@arcticbath.se 
Maybe a proposal is on your mind, let us know if you need a hand.